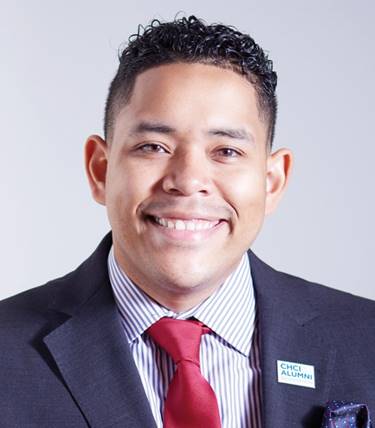 Director of Outcomes & Evaluation
Amilcar Guzman is the Director of Outcomes and Evaluation for the League of Women Voters of the United States. In this role, Amilcar is responsible for helping to develop a culture of effective data use through improved data collection efforts, long-term planning and developing tools for members across the country.
Amilcar believes that civic participation is the cornerstone of our democracy. Through an engaged citizenry, we can truly change the world. To this end, Amilcar currently serves as the National President of the CHCI Alumni Association and a Board Member for the Congressional Hispanic Caucus Institute. He is also currently pursuing his Ph.D. in Higher Education, where he studies the civic engagement of diverse communities.
Amilcar holds a Bachelor of Arts in Psychology and Sociology from Lycoming College and Master of Arts in Higher Education Policy from the University of Maryland, College Park. Before joining the League Amilcar worked at CASA de Maryland, the largest immigrant rights organization in the Mid-Atlantic region, where he launched and ran the Evaluation Department. He has also held numerous research and evaluation positions at several Washington D.C. think tanks.
Amilcar can usually be found reading, salsa dancing or traveling with his lovely wife.