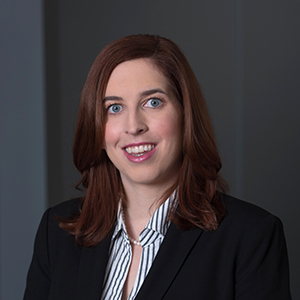 Emily Yost is the Development Manager for the League of Women Voters. She works with Mid-Level, Major, and Planned donors including the Leaders for Democracy giving society and the 1920 Legacy Society.
Emily is passionate about getting large corporate money out of politics, ensuring everyone has equal access to the voting booth, and electing progressive leaders.
She's worked with nonprofits ever since college, where she started fundraising by calling donors and alumni of her alma mater, Penn State University. She immediately knew she loved building and maintaining relationships with donors and prospects.
Emily moved to DC from Pennsylvania where she grew up on a "Century Farm" (meaning it's been in her family for 100 years!) In her spare time, she enjoys cycling, cooking, and college football.