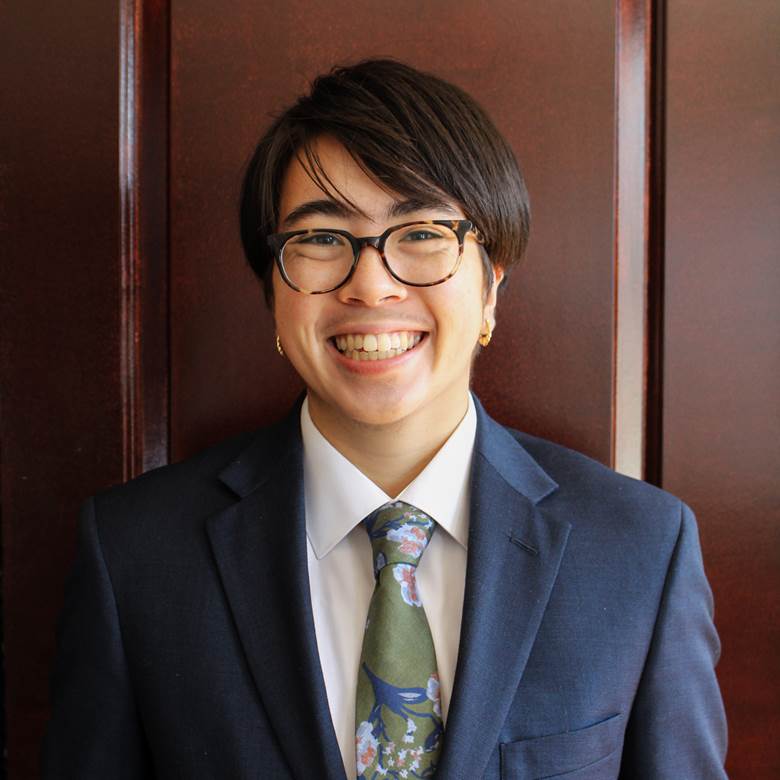 Legislative and Policy Specialist for Justice Reform
Maddie Schumacher is the Legislative and Policy Specialist for Justice Reform at the League of Women Voters, where they work within Advocacy and Litigation to build a criminal justice system that is restorative, equitable, and transparent, as well as in other social justice policy areas.
Maddie is a Midwest native, having grown up in Madison, WI and St. Paul, MN. Since high school, where they witnessed the school-to-prison pipeline firsthand, Maddie has been devoted to justice reform that centers impacted communities. In the last six years, they have fought in the MN State Legislature for juvenile justice appropriations, organized to restore the vote to individuals with records, and taught GED classes to formerly incarcerated Black men. While living in New Zealand, they worked the successful national campaign against the Waikeria mega-prison. In addition, Maddie brings a background in racial and environmental justice, having most recently led the OCA – Asian Pacific American Advocates policy department. There, they spearheaded campaigns for incarcerated immigrants' rights and protected AAPI access to the ballot.
Outside the office, Maddie workshares at H St Farms with their fiancée and dog and enjoys baking sourdough.