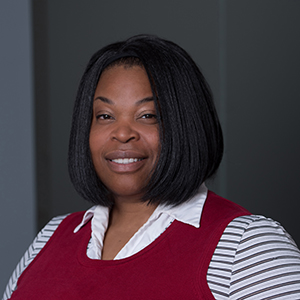 Direct Marketing Director
Rose Simmons is the director of the direct marketing program for the League of Women Voters of the United States. She is an award-winning industry leader, adept in applying strategic approaches to multi-channel fundraising. She joined the League's staff in 1997 and has more than 25 years of direct marketing fundraising experience. Prior to coming to the League of Women Voters, she held several positions in the development department at Special Olympics International and The Wilderness Society.
During the past 20 years at the League, Rose has honed her skills as a direct marketing professional. Working with a consultant team, she's managed to grow the annual revenue budget for the direct marketing program from just under a million dollars, when she first started working at the League to now raising more than $5 million. Rose is an integral part of the highly skilled development team. She is responsible for the day-to-day management of the direct mail, telemarketing, and online fundraising programs. Her scrupulous attention to detail, excellent communications skills, analytical expertise, understanding of long-term donor value and retention, and overall knowledge of the fundraising industry makes her an invaluable colleague.
She has demonstrated ability to maximize opportunities for revenue growth, and has a proven track record of generating high capacity support from both individual and corporate donors. Rose is a consummate professional, skilled in the management of programs and budgets, and she is an innovative and effective problem solver. Rose is an active member of the Direct Marketing Association of Washington, DC chapter. She's won four DMAW MAXI's awards during her tenor at the League. She currently serves on the executive board and volunteers as the church administrator for her local church. She is also a member of the finance committee for a national church organization. In her free time, Rose enjoys spending time with her family and traveling.