Each year, hundreds of thousands of immigrants complete the naturalization application process and take part in swearing-in ceremonies—also known as naturalization ceremonies—in cities and counties across the country. The League's mission rests on the premise that civic participation is central to improve our systems of government and shape the public policies that affect our lives. To reach this goal, we believe it is critical to bring voter registration opportunities to all eligible citizens.  Many Leagues have worked for years to offer voter registration at naturalization ceremonies, with some Leagues reporting tens of thousands of new citizens registered as a result of their volunteers' diligent work.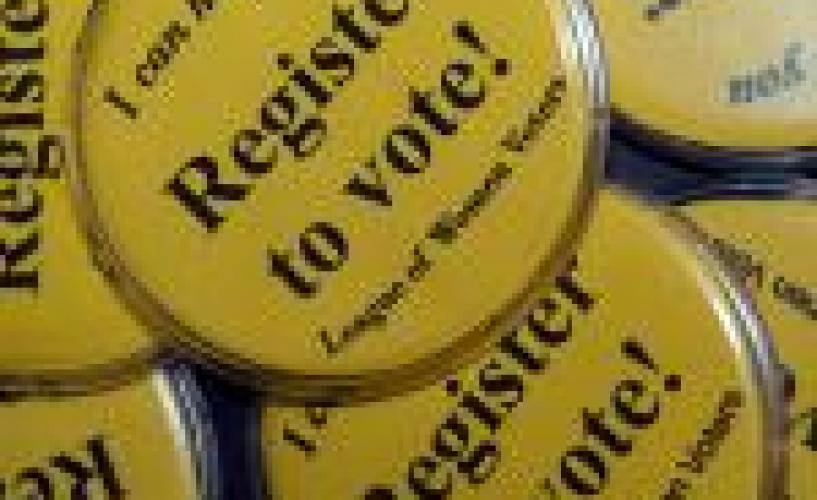 The League of Women Voters Education Fund is initiating efforts to help Leagues become more active in promoting voter registration among new U.S. citizens, especially at naturalization ceremonies. We have updated this toolkit to provide relevant information and suggestions to assist those Leagues interested in conducting effective and efficient voter registration at naturalization ceremonies. Thanks to the many League leaders who shared knowledge, resources and materials for the creation of the toolkit. 
In the PDF document below, you will find: 
Our Naturalization ceremony voter registration organizing guide
Template media advisory (also in downloadable Word format below) 
League naturalization ceremony success stories.