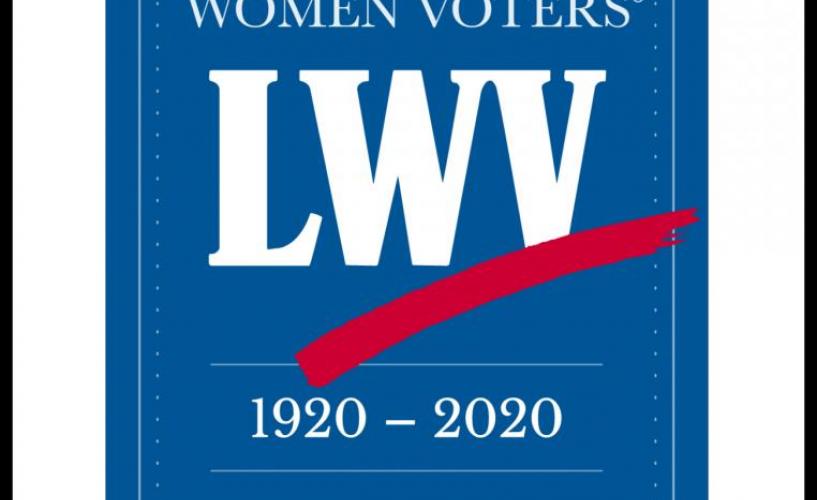 LWV 100th Anniversary Committee Members
Judy Duffy, Committee Chair and Former LWVUS Board Member
Chris Carson, LWVUS President
Renee Chanon, LWV of Los Angeles
Judy Davis, Former LWVUS Board Member
Kim Lauth, LWVUS Board Member
Elisabeth MacNamara, Former LWVUS President
Nancy Tate, Former LWVUS Executive Director
Dare Thompson, LWV of New York State
Toni Zimmer, LWVUS Board Secretary
Staff Liaisons
Sarah Courtney & Kate Kennedy
LWV 100th Anniversary Belief Statement
The League has stood strong for nearly 100 years. With the commitments and support from the 100th Anniversary Committee, the League will showcase our ongoing relevance in our political system, at the same time raising the resources needed to build on our legacy and fully realize the power of women to create a more perfect democracy.
In celebration of the League of Women Voters' first hundred years in 2020, the Anniversary Committee will develop an integrated campaign to reflect our history, showcase our current role as leaders in democracy, and set the stage for vibrant growth over the next century.
The anniversary campaign will highlight the impact of the League over the past century and make the case that we are here to stay as a relevant organization at the national level, in all 50 states, and for communities across America. The committee will develop the tools needed for all state and local Leagues to participate in the celebration.
Working with the Board Development Committee, the Anniversary Committee will establish an aggressive fundraising goal to conclude at the League's centennial Convention in June 2020. Reaching this goal will be crucial for sustaining League operation and growth as we step into our second century.
In the three years leading up to the League's 100th birthday, this committee will create materials that tell the stories of the League with the goal of educating the public, earning media coverage, and growing a diverse and inclusive membership spearheaded by the next generation of leaders.