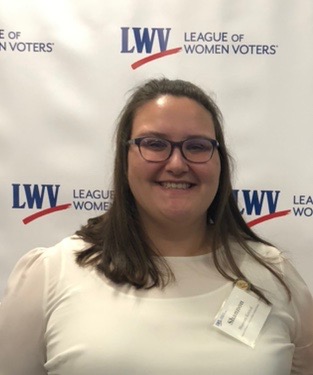 Shannon Konkol is the undergraduate intern for the League of Women Voters of the United States. In this role, she works on a variety of tasks, including diversity training updates and updating the candidate information on Vote411.
Shannon is a graduating senior from University of Wisconsin – Platteville with a double major in English Literature and Political Science. Following this internship, she will begin law school in the fall at the University of Nebraska – Lincoln, pursuing a dual degree of a JD and a Master's in Political Science.
She found her passion for helping women and marginalized groups when she began volunteering her freshman year of college at a domestic violence shelter. From there, she knew she wanted to continue helping women and marginalized groups in any way she could, which is what led her to be an intern at the League of Women Voters.
Shannon can usually be found attending plays, musicals, or comedy shows or binging Netflix, with her favorite shows currently being Grey's Anatomy, Golden Girls, and Grace & Frankie.