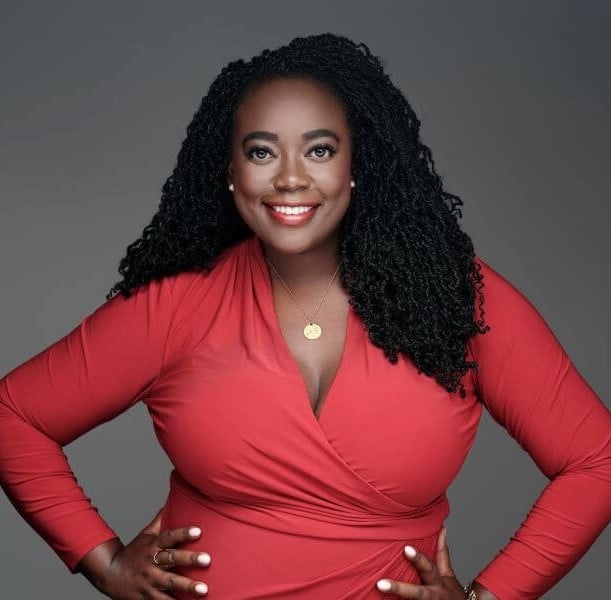 Builder, creator, advocate, and organizer. Ashley Allison is an Obama-Biden Administration and Biden-Harris campaign senior staffer with more than 15 years of experience building campaigns and strategies that lead to victory. As the National Coalitions Director for Biden-Harris 2020 presidential campaign, she led nearly 300 staff and paid fellows to activate the most robust coalition of voters in modern history. The investment and strategy spearheaded by Ashley provided results with a historic increase in voter turnout in African Americans, young Americans, Latino, AAPI, Indigenous voters, progressives, seniors, and many more. She recently completed leading the Biden-Harris Presidential Transition Team outreach efforts and racial equity portfolio. Currently, she is the Founder and CEO of the Turner Conoly Group, LLC.
Ashley's commitment to racial equity and civil rights has been proven throughout her career. She served as the Executive Vice President for the Leadership Conference on Civil and Human Rights from 2017-2021. Under her leadership, she reformed the 70+ year organization's strategies on how to run campaigns and policy efforts in the midst of the Resistance. Her management resulted in the creation of the And Still I Vote campaign, which launched in Vogue and People magazine, All Voting is Local (one of the largest stop voter suppression efforts in the country), and Census Counts, which was the national 2020 census campaign – helping to get the citizenship question removed from the 2020 census form.
Ashley was the deputy director and senior policy advisor for the Obama White House Office of Public Engagement from 2014 to 2017. She honed her crisis management skills while leading the White House efforts on criminal justice and policing reform. Her portfolio also included managing a team that worked with the LGBTQ, Muslim, faith, African American, disability, and entertainment communities. Her organizing skills were first noticed in national politics when she joined the Obama campaign in the most contested battleground state of Ohio to run African American outreach for the Obama 2012 reelect. Her strategy led to a four percent increase in Black turnout from 2008 to 2012. She then joined Enroll America in 2013 as the Director of Constituency and Partner Engagement where she built a national and state strategy that helped enroll 1.5 million people in "Obamacare." 
Before entering politics, she started her career as a high school special education teacher in Brooklyn, New York, and earned her master's in education. She earned her law degree with a specialty in public interest law focusing on housing rights, voting and democracy, and racial equity. She was appointed a Harvard Kennedy School Institute of Politics Fellow in 2021. Ashley serves as the Board Chair for the Color of Change PAC Board and is a member of the Free Press Action Fund Board. In her free time, she teaches yoga and meditation to women of color. She is a political commentator for CNN and the former podcast host, Pod for Cause.