top-center
Why It Matters
Every eligible voter should have a fair and equal opportunity to register to vote and to cast their ballot. Millions of Americans miss the opportunity to vote because they don't know how to register or they miss their state's deadline.  
What We're Doing
As the nation's largest and longest-standing grassroots voter registration organization, our volunteers register hundreds of thousands of voters and host community voter registration drives across the country each year. We concentrate our registration drives at locations that reach large numbers of unregistered voters, including high schools and community colleges, transit hubs, and naturalization ceremonies. Each year, we also help tens of thousands of Americans register online at VOTE411.org. 
Further Reading: Increasing Voter Registration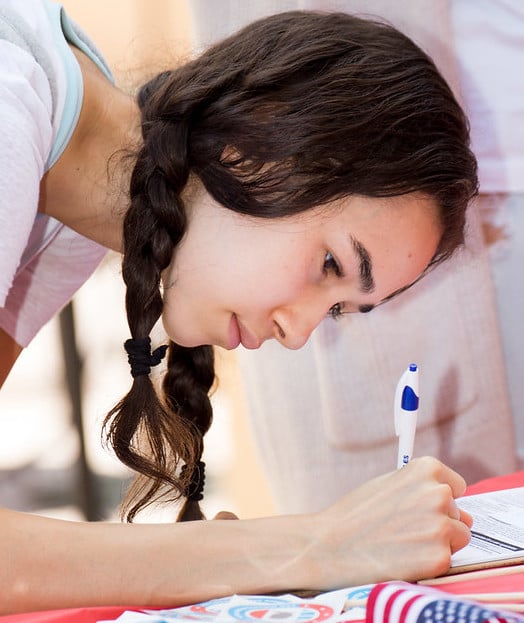 To get involved in voter registration efforts, join one of the 700+ state and local Leagues.
Latest from the League
The League sent a letter to the US Senate urging them to pass the Youth Voting Rights Act as a measure to support eligible young voters' access to the ballot. 
This article was originally published in the Lafayette Journal & Courier.
LAFAYETTE, Ind. — The League of Women Voters of Greater Lafayette, along with Common Cause Indiana, filed an administrative complaint Thursday against the Tippecanoe County Board of Elections and Registration, claiming ongoing violations related to voter registration.
The League of Women Voters of Chattanooga announces they have registered nearly 1,200 new voters across Hamilton County high schools in recent months. The total comes as the deadline to register to vote is today for the May 3 primary election.
Stay Updated
Keep up with the League. Receive emails to your inbox!
Donate and support our work
to increase voter registration