top-center
Why It Matters
The leaders we elect make decisions that affect our daily lives. Elections are our chance to stand up for what matters most to us and to have an impact on the issues that affect us, our communities, our families and our future. 
What We're Doing
We host hundreds of candidate debates and forums across the country each year and provide straightforward information about candidates and ballot issues. Through print and online resources, including VOTE411.org, we equip voters with essential information about the election process in each state, including polling place hours and locations, ballot information, early or absentee voting rules, voter registration deadlines, ID requirements and more. 
Further Reading: Educating Voters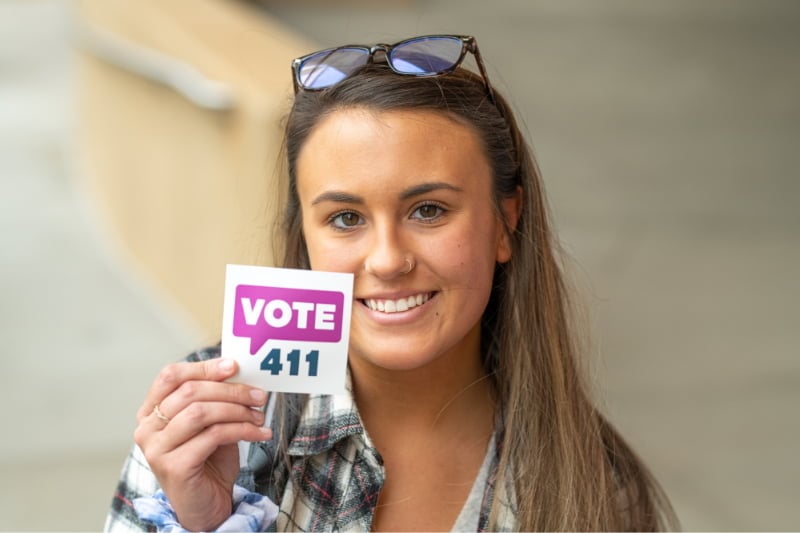 Find election information you need at VOTE411.org

Support our work to empower Americans with knowledge

Spread the word about voting by sharing this page with your friends and family on social media
Join your local or state League to empower voters in your community!
Latest from the League
Like the legislative and executive branches, the Supreme Court of the US is subject to checks and balances. These restrictions are part of the United States Constitution and may be exercised by elected branches with the political will to do so. The Court may act, but its fellow branches may respond.  
This blog, the first of a three-part series, will discuss the Supreme Court's powers under the constitution, Congress' power to check the Court, and the history of Congress' use of these powers.  
WASHINGTON — Today the League of Women Voters of the United States CEO Virginia Kase Solomón issued the following statement in response to the failed 49-49 US Senate vote on the DISCLOSE Act: 
This letter to the editor was originally published by the Richmond Times-Dispatch.
The Richmond City Council recently made the short-sighted decision to reject a proposal to adopt Ranked Choice Voting for the upcoming council elections in 2024. The co-signers of this letter know that adopting a new voting system would not be an easy task, but we are still disappointed in the council's decision for two overarching reasons.
Stay Updated
Keep up with the League's voter education efforts.
Donate and support our work
to empower Americans with civic knowledge.