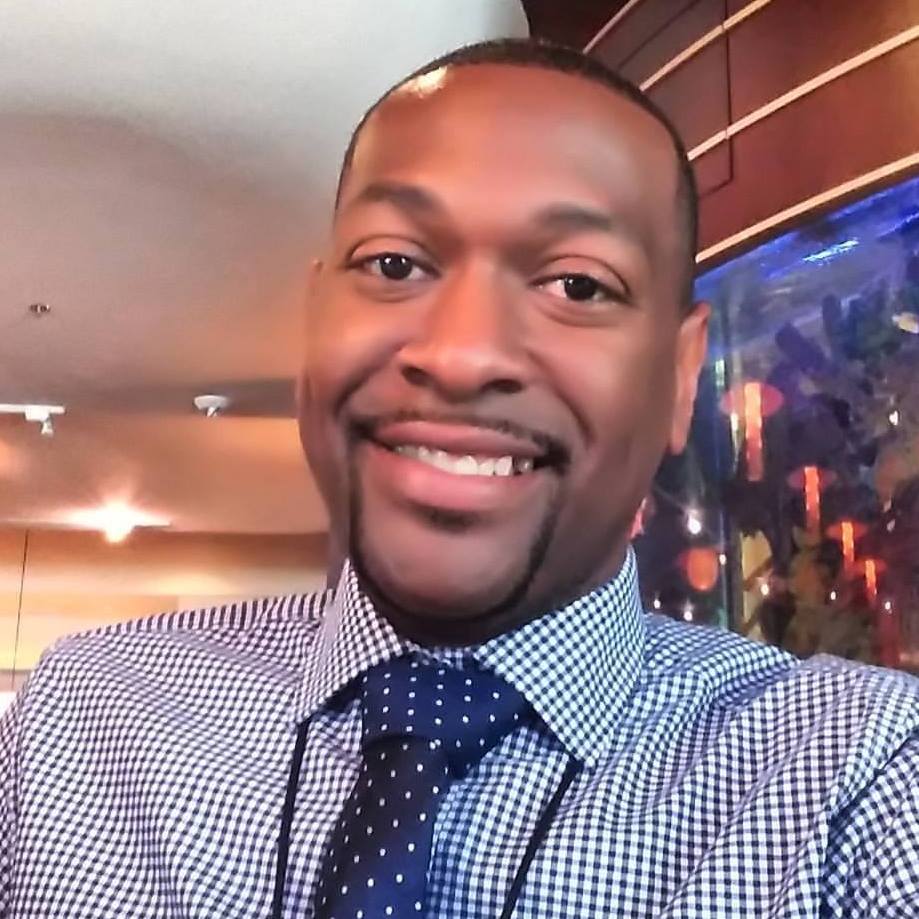 Demetrius G. Fisher is the Campaign Manager for the People Powered Fair Maps™ campaign for the League of Women Voters.
Demetrius possesses dual Bachelor of Business Administration Degrees in Management and General Business and a Master of Science Degree in Guidance and Counseling all from Fort Valley State University located in Fort Valley, Georgia. Demetrius began his career in grassroots organizing and nonprofit management with the National Association for the Advancement of Colored People (NAACP) where he has been involved in some capacity since 1996.
Demetrius served as the NAACP's National Direct-Action Coordinator until he was named as the youngest Executive Director of the NAACP Georgia. He also served as Director of Conventions and Meetings for the NAACP Southeast Region. Demetrius's passion for grassroots organizing also landed him a position as Senior Field Manager with One Nation Working Together in Washington, DC.
In previous positions with the NAACP, he was responsible for planning and successfully executing the region's Annual Civil Rights Advocacy Training Institute which is the largest gathering of grassroots leaders outside of the NAACP National Convention along with other meetings sponsored by the region. Demetrius also served as Regional Immigrant Rights Director at the New Orleans Workers' Center for Racial Justice in New Orleans, Louisiana, and as African American Vote Director for Obama for America in Las Vegas, Nevada. In addition, he led a pilot program in Ohio surrounding the increase in voter registration and turnout in communities of color to include an important ballot initiative. He has also served as Senior Executive Administrator for the Chief Operating Officer at the Center for Disease Control & Prevention (CDC).
Most recently, Demetrius served as the Northwest Regional Campaign & Outreach Manager for Compassion & Choices in Portland, Oregon where he advocated for legislative policies in the pacific northwestern states for terminally ill patients who wanted to explore their end of life options.
As an advocate for underserved communities and social justice initiatives, Demetrius is caring and often puts others before himself. His commitment to the betterment of the communities in which he serves has proven to be immeasurable. Demetrius is an avid UNO player and loves a good karaoke!