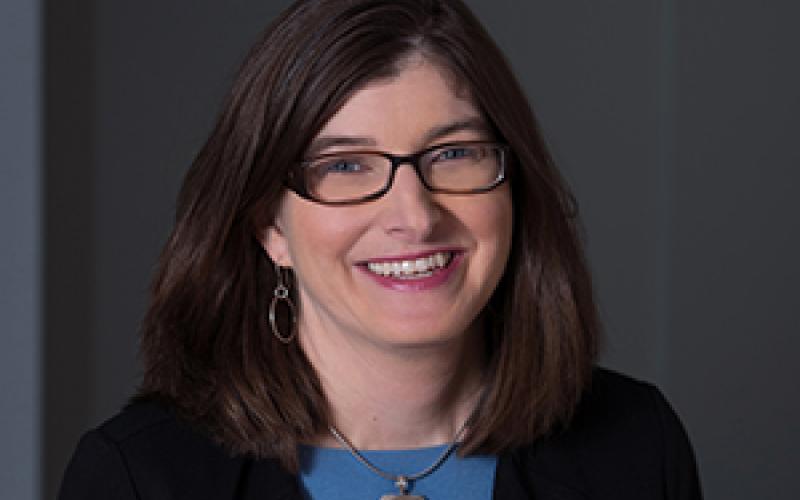 Kelly McFarland Stratman is Chief of Staff for the League of Women Voters of the United States. In this role, Kelly handles a variety of tasks from governance and bylaws issues to national convention planning and organizational change.
Kelly spent much of her 15 years in the League's national office working in the membership/field support area working with the organization's 750 affiliates on organizational development issues and training. Kelly has managed several initiatives at the state and national levels, including the Membership and Leadership Development (MLD) program, Citizen Initiative for Transparency, and Local Voices: Citizen Conversations on Civil Liberties and Secure Communities.
Prior to joining the League's national office, Kelly served as the executive director of the League of Women Voters of Ohio, where she managed the state office, coordinated all lobbying efforts, and oversaw financial and fundraising operations.
Kelly's undergraduate and graduate studies focused on international relations with a special concentration on Asia, which was a springboard to her living and working in Japan for more than 4 years. These days, she makes her home in northern Virginia with her husband Steve and their two daughters. When she isn't busy volunteering with her own local League, she can be found helping with her daughters' Girl Scout troop, participating in church activities or dreaming of her family's next vacation.
"You can vote at 5 today, Mom," said my 11-year old over her morning cereal earlier this week. I put down my coffee and gave her a smile that was filled with a mix of astonishment and pride.
As volunteers of the League of Women Voters of Fairfax (VA) helped new citizens and others register to vote this past weekend, we also helped answer many of the common questions that come up about the voting process.
So as we approach Mother's Day, I want to thank my League foremothers. And, I want to offer them a gift: to try my best to be a role model for those coming after me.