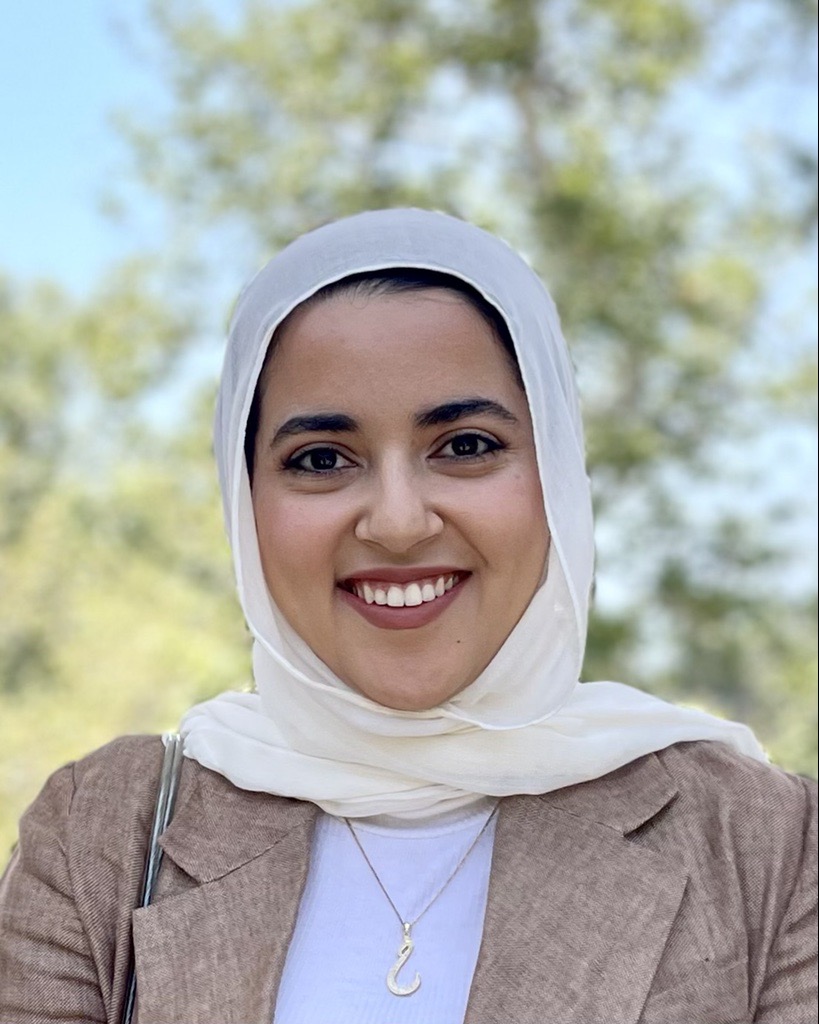 Khadija Ali Amghaiab serves as Campaign Assistant for the League's People Powered Fair Maps™ (PPFM) redistricting program. In her role, she supports the Advocacy & Litigation department in maintaining the day-to-day activities of PPFM and assisting with its coordination and execution.
A daughter of Libyan immigrants and herself a naturalized citizen, Khadija's passion for American politics, civic engagement, and advocacy were shaped during her time in undergraduate at Belmont University in Nashville, TN. There she double majored in Philosophy and German and minored in Political Science. In college, she actively served as a student advocate, volunteered with state and local campaigns in Tennessee, and regularly participated in local GOTV efforts.
Following graduation in 2018, she took her passion for American politics and culture to Germany to work as an English Teaching Assistant (ETA) with the Fulbright Program. During the 2018 midterm election cycle, Khadija taught her German high schoolers several lessons about American elections, gerrymandering, voter suppression, and the many challenges facing American democracy and politics. In 2019, she returned to the US to commence her graduate studies at Harvard Divinity School (HDS) as a Master of Theological Studies student. There, Khadija worked part-time as a researcher with the Pluralism Project, tracking American interfaith communities' responses to the COVID-19 pandemic and racial injustice. She also served the HDS community as a student council member, helping address issues around DEI, classroom harm, grievance policies, and allocating resources during virtual learning. 
Khadija comes to the League and PPFM excited and eager to help realize its mission. In her free time, you can find Khadija reading, writing historical fiction about Libya, preparing seriously superb cups of coffee, and hiking whatever trails she can find around her.