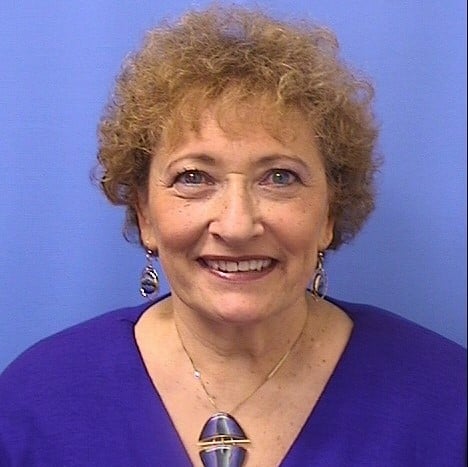 Nan R. Shuker began her legal career at American University in 1969, where she assisted one of her former law professors in creating a new program called the Center for the Administration of Justice. Many of the new courses that were developed were to help sensitize professionals in the fields of law enforcement, criminal correction, and judicial administration to the important issues of the day, which included domestic violence, child abuse, racism, sexism, and juvenile criminal problems. In 1972, she joined the Office of Corporation Counsel as a staff attorney in the Juvenile Section and subsequently served as Assistant Chief, Juvenile Section, and then Chief.
Judge Shuker was invested as an Associate Judge of the District of Columbia Superior Court on December 2, 1983. From 1990-1996, she served as Deputy Presiding Judge and then Presiding Judge of the Civil Division. While Deputy and Presiding Judge, she assisted in the development of the mandatory ADR program currently in operation in the Civil Division. Throughout her tenure on the Bench, she adjudicated and mediated cases in numerous legal areas. She took senior status in February 2004 and fully retired on February 2, 2020. Since 2004, she has maintained a private mediation practice.
Nan has been active in legal and community affairs. She has taught and lectured at local law schools, colleges, and public schools, and to young attorneys in the Public Defender Service, United States Attorney's Office, and the Office of the Corporation Counsel. She has served on the teaching faculty of the National Judicial College and the Harvard University Law School Trial Advocacy Program. She was also one of the founders in 1993 of the Robert A. Shuker Scholarship Fund, which annually awards law school scholarships to students from the D.C. Metropolitan Area.
From 1993 through 2017, she participated in the training of members of the judiciary and law societies of Kenya, Malawi, Tanzania, Uganda, Zambia, Ghana, Nigeria, Bangladesh, Romania, and Slovenia in the techniques of mediation and case-flow management. In addition, she served as a consultant to the University of San Carlos Law School and the Women's Legal Right Initiative in Guatemala related to domestic violence and alternative dispute resolution mechanisms.
One of Nan's earliest memories is when she attended meetings of the League of Women Voters with her mother when she was approximately six years old. As a lawyer for the District of Columbia and then a Judge of the Superior Court, membership in the League was not an option, but she is looking forward to serving on the LWV Education Fund Board and as a League member now that she has fully retired from the Bench.