This guest blog was contributed by Ella Stratman, Virginia high school student and member of LWV of Fairfax Area.
When you think of Wonder Woman, what do you think of? Her strength? Speed? Maybe, but first and foremost, I think about how she showed up. She was there (to paraphrase suffragist Ida B. Wells) to right wrongs by turning the light of truth upon them. 
On February 12, I got to be there. I had the opportunity to participate in one of the many activities occurring across the country to commemorate the 100th birthday of the League of Women Voters, an organization that has been "righting wrongs" for a century.  
The day provided me with an amazing opportunity to immerse myself in the democratic process in my home state. From listening to legislators answer questions about legislation and attending a press conference in the Senate briefing room on redistricting reform to watching the proceedings of the House of Delegates from the gallery, I got to see democracy in action.  
I also got to see many "Wonder Women" in action -- shining a light on what was happening at the state legislature. League leaders were sharing breaking information about legislation passed in the early morning hours, providing training on how to meet with my legislator, and asking me what I thought about the issues. Also, I saw many strong women serving in and leading the legislature.  
As a young person not yet of voting age, it can be hard to find opportunities to get involved in the political system. Days like these provide those critical chances. They allow me to find my voice, use it, and watch it be amplified as I stand with other leaders to advocate for change.  
Later in the day, during the League's 100th-anniversary lunch, A'Lelia Bundles spoke about the role of African American women in the suffrage movement. Her speech elevated a piece of our history that doesn't get shared enough and one that still has profound resonance today. And it made me think: how am I going to use my superpower? How am I going to show up? 
One idea struck me during the final part of the day at a reception for legislators. At that event, I had an opportunity to meet with a delegate who had submitted a bill this year that would allow 16-year-olds to vote in local elections. While it failed this session, I was excited to hear that legislators are so committed to getting young people like myself involved. I am ready to keep using my superpower. I am ready to vote. This Wonder Woman might even be ready to run for office.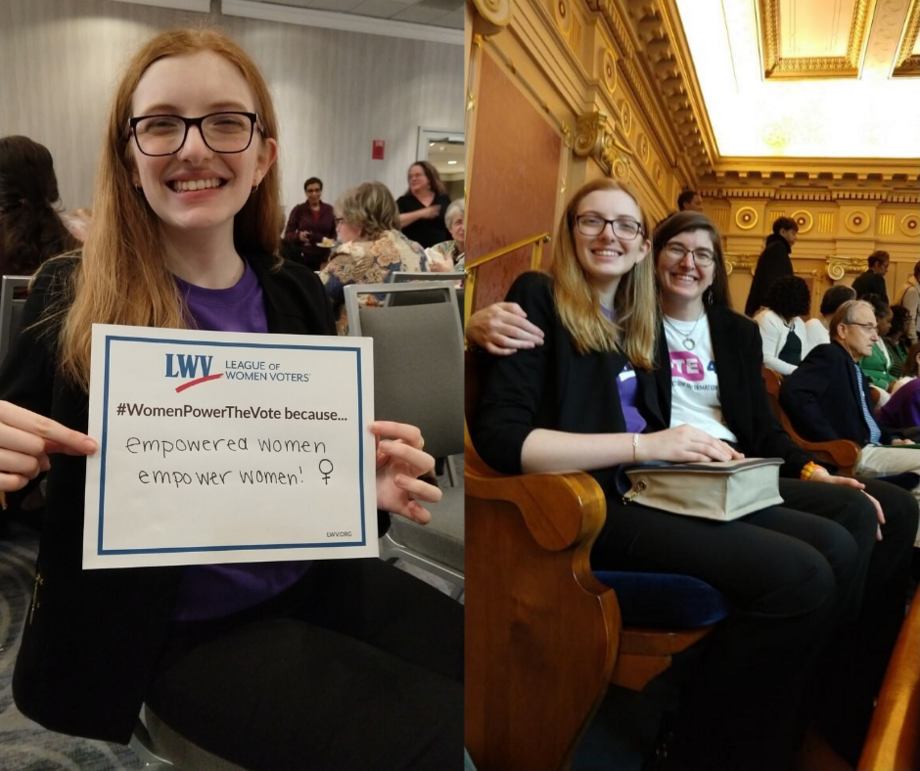 Sign Up For Email
Keep up with the League. Receive emails to your inbox!
Donate to support our work
to empower voters and defend democracy.