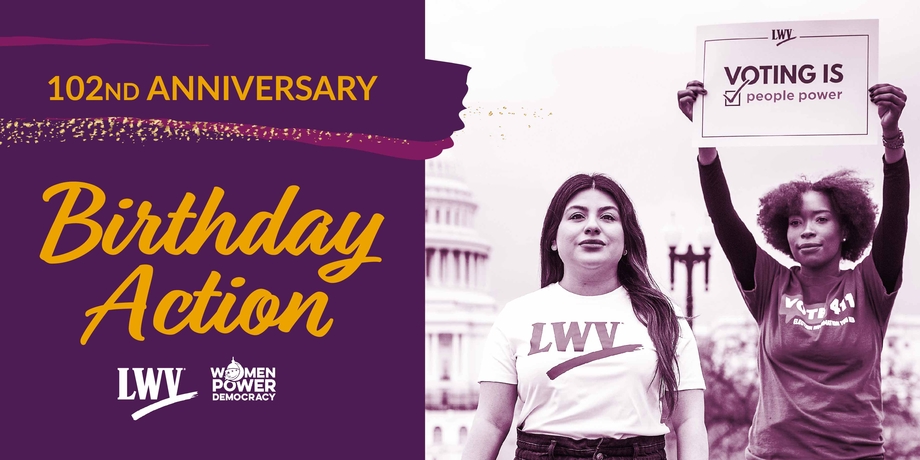 February 14 is a moment to commemorate the birthday of the League of Women Voters with action, advocacy, and storytelling, as we build power for elections.
In 2022, we honored the 102-year legacy of our organization with a day of unified, pro-voter action as one League, together. 
Events
National Friendbank
On Tuesday, February 8th at 4 pm ET we kicked off our 102nd birthday action with afriends and family friendbank. We used OutreachCircle to invite our networks to upcoming birthday actions and activities.
One League Together: Virtual Rally
We gathered as one League to celebrate our expansive history and our pro-voter future in this rally, featuring speakers from partner organizations like Black Voters Matter, Declaration for American Democracy, and the Workers Circle!
State and Local Events
Throughout our birthday month, Leagues across the US hosted their own birthday events focused on voter empowerment! They included:
Sign Up For Email
Keep up with the League. Receive emails to your inbox!
Donate to support our work
to empower voters and defend democracy.