Democracy prevailed in 2022. 
This year, our freedoms were on the ballot, from reproductive rights to equal access to the vote.
Despite anti-voter laws, mis- and disinformation, election deniers, and poll worker shortages, the American voters showed up to make their voices heard. We saw record-breaking voter turnout in many states across the nation, particularly related to early voting.    
This is in no small part thanks to Leagues across the country, who worked tirelessly to empower voters during this pivotal midterm season. Throughout 2022, 750+ state and local Leagues registered voters, trained volunteers, served as poll workers, and organized to get out the vote! 
Read our impact report to see how Leagues powered the vote in 2022.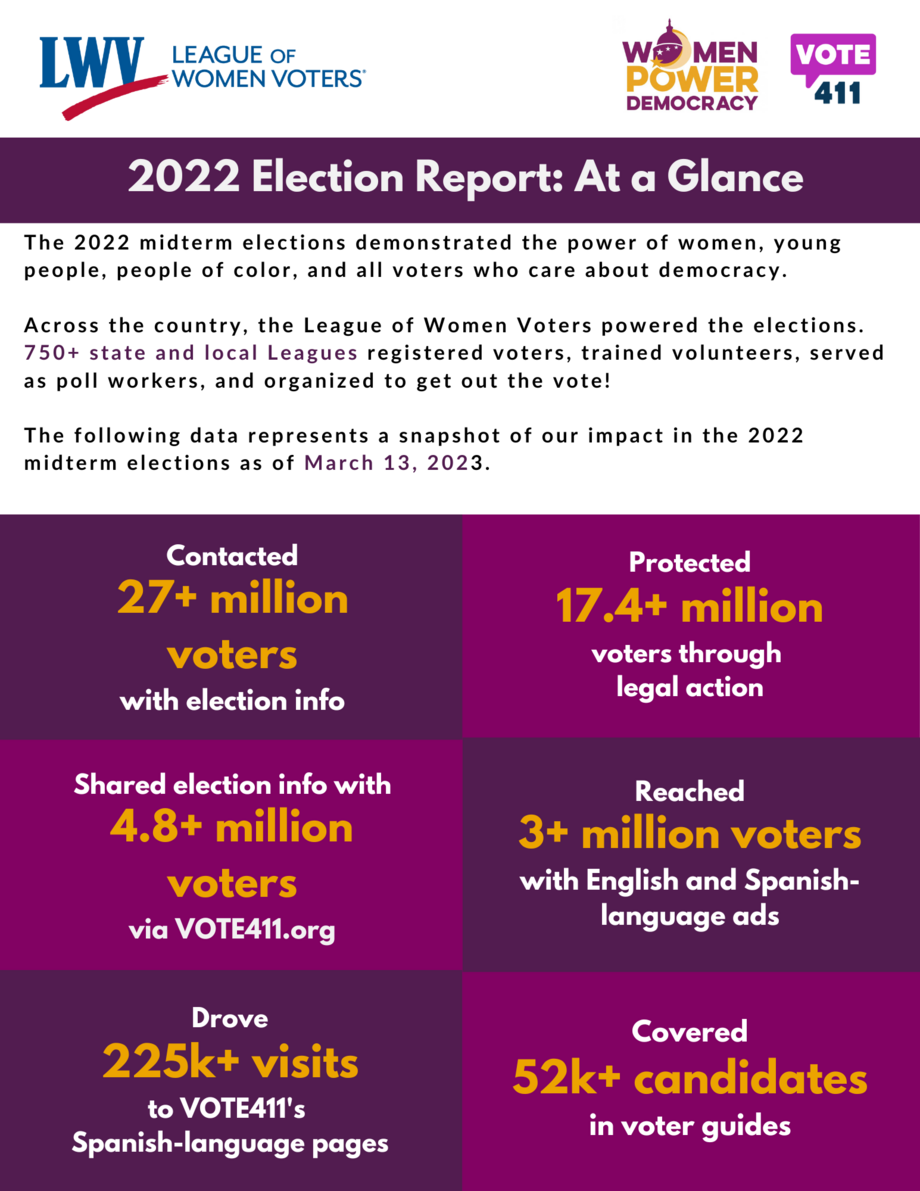 Sign Up For Email
Keep up with the League. Receive emails to your inbox!
Donate to support our work
to empower voters and defend democracy.