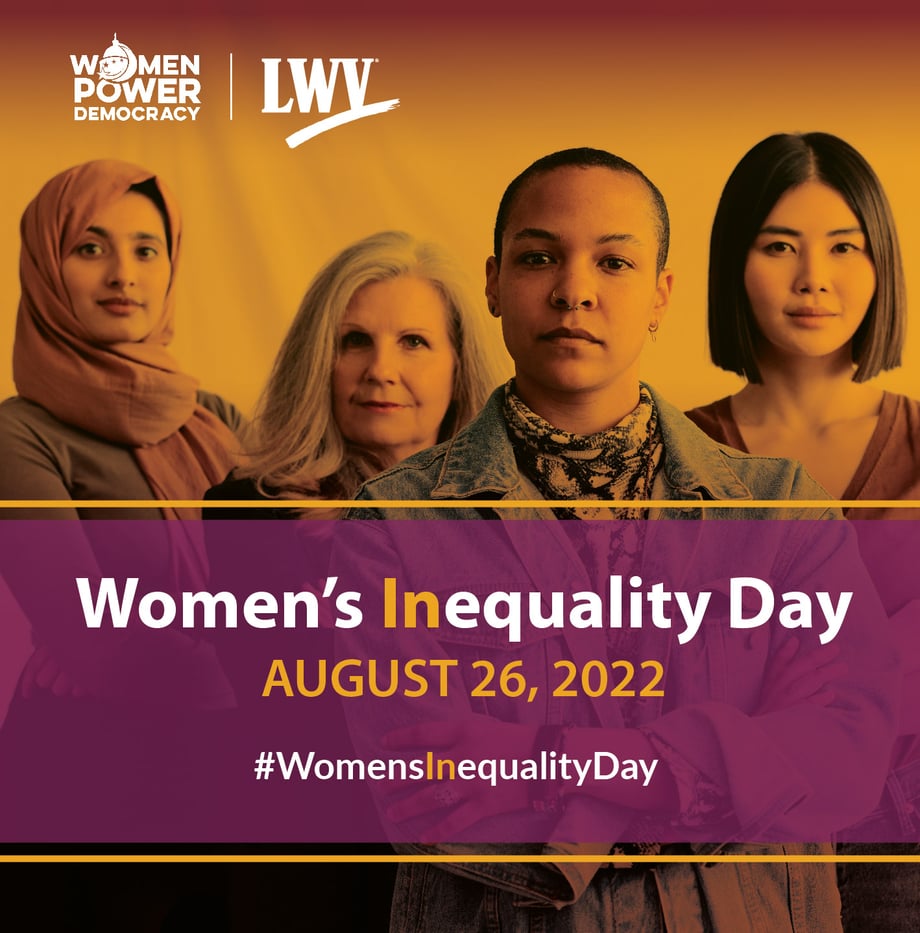 August 26, otherwise known as Women's Equality Day, marks the anniversary of the certification of the 19th amendment, which granted some women the right to vote.
Yet in 2022, women had fewer rights than they'd had in decades. To recognize this, we acknowledged Women's Inequality Day, uniting to demand that lawmakers restore and protect our rights by:
Passing voting rights legislation;
Adding the Equal Rights Amendment to the Constitution; and 
Restoring reproductive rights to women and those who can become pregnant.
Our Ad
35 women-run organizations in the equal and voting rights movements joined us in publishing a full-page ad in the Washington Post to acknowledge Women's Inequality Day. Several also joined us in the above video, calling on our leaders to commit to equitable change.
Sign Up For Email
Keep up with the League. Receive emails to your inbox!
Donate to support our work
to empower voters and defend democracy.