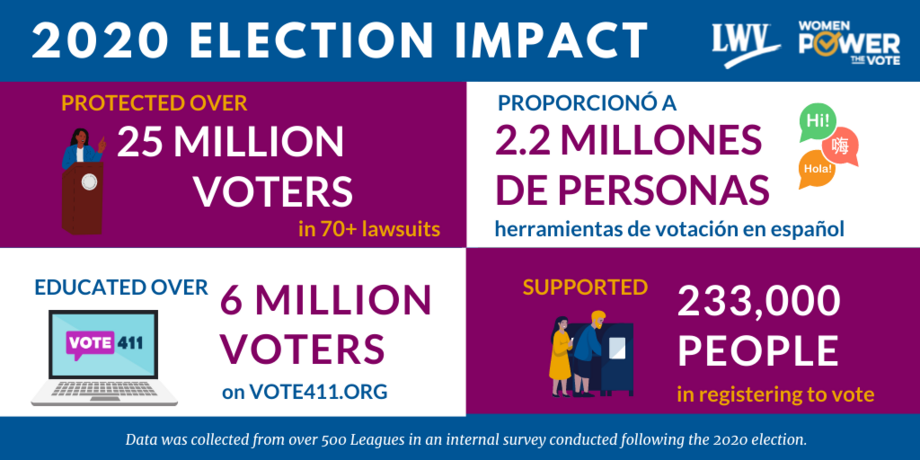 The 2020 election saw the greatest participation in our nation's history. Throughout election season, the League worked tirelessly to ensure voters had the information and the access to make their voices heard.
In the middle of a global pandemic, with rampant mis- and disinformation about our elections and unprecedented attempts to disenfranchise voters or push anti-voter reforms, the League found new and innovative ways to impact voters.
With a focus on reaching low propensity voters and targeting women, LGBTQIA+, low-income, Black, and Spanish-speaking Americans, LWV empowered voters and defended democracy through education, litigation, outreach, and advocacy.
Sign Up For Email
Keep up with the League. Receive emails to your inbox!
Donate to support our work
to empower voters and defend democracy.