Election Day is tomorrow in many states! You've made your plan, you've found your ballot information, and now it's time to get out and vote! Polls are open across the country in less than 24 hours. 
Have an election tomorrow and still need info on your ballot, candidate stances, or where and how you can vote?
The League of Women Voters' election website, VOTE411.org, is a one-stop shop for everything you need to develop your election plan. We hope you'll send your friends, family, co-workers, and all the voters you know to VOTE411 for basic "how-to-vote" information as well as candidate responses to nonpartisan questions on the issues.
Once you've voted, spread the word.
Snap a selfie of yourself at the polling place or with your 'I voted' sticker and share it on social media (we'd love to see it on Instagram or Twitter @VOTE411!). Let your network know that you cast a ballot in this election because you care about the direction of our country.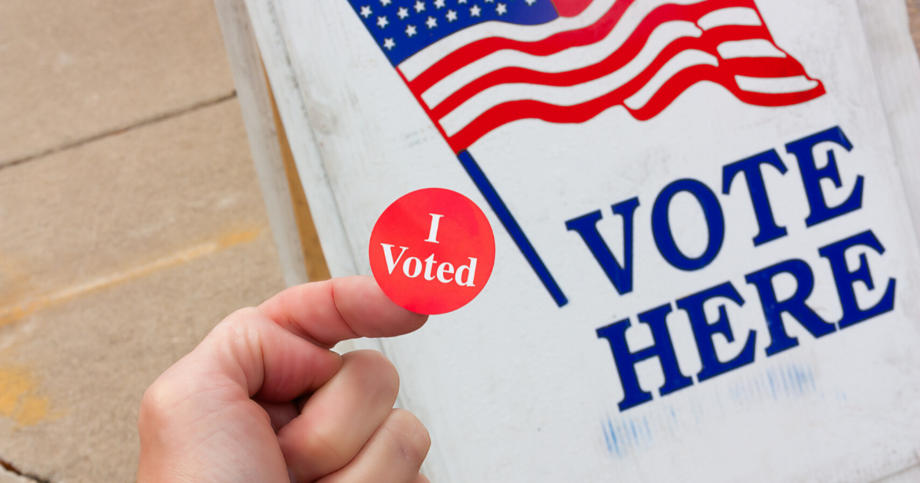 Don't have an election tomorrow?
Personal outreach is, hands down, THE best way to help encourage your friends and neighbors to vote. Help ensure your friends and neighbors get to the polls by asking them to go vote or pointing them to VOTE411.org to find their polling place and information about the candidates. Text your buddies and family; ask them what time they plan to go vote.
There's so much at stake in this election, and we need your voice to be heard. In this time of great political divide, voting brings us together as Americans – it is the one time when we are all equal. Our democracy is strongest when every voice is heard, so let's do this and get out and vote! 
Sign Up For Email
Keep up with the League. Receive emails to your inbox!
Donate to support our work
to empower voters and defend democracy.