In June 2022, Ketanji Brown Jackson — the first Black woman to serve on the US Supreme Court (SCOTUS) — was sworn in as an associate justice. Justice Jackson is the first former public defender to serve on the Court. 
This is notable. In the more than two centuries of the Court, no justice has come to the bench with a public defender's experience, representing those charged with crimes who could not afford an attorney. Instead, most past and current Justices have been former prosecutors.  
Justice Jackson brings new perspective and experience to the nation's highest court, which decides (or disposes of) critical criminal cases every year, including those concerning the constitutional rights of criminal defendants, racial bias in the criminal legal system, and the death penalty. Of course, no one can predict how Justice Jackson will rule in any of these cases, but her unique perspective is a welcome addition to the Court. 
Prosecutors' Power in SCOTUS 
Prosecutors have been referred to as "gatekeepers of the criminal legal system" through their power to decide whether to prosecute and what charges to bring. As Robert H. Jackson once wrote, "[t]he prosecutor has more control over life, liberty, and reputation than any other person in America."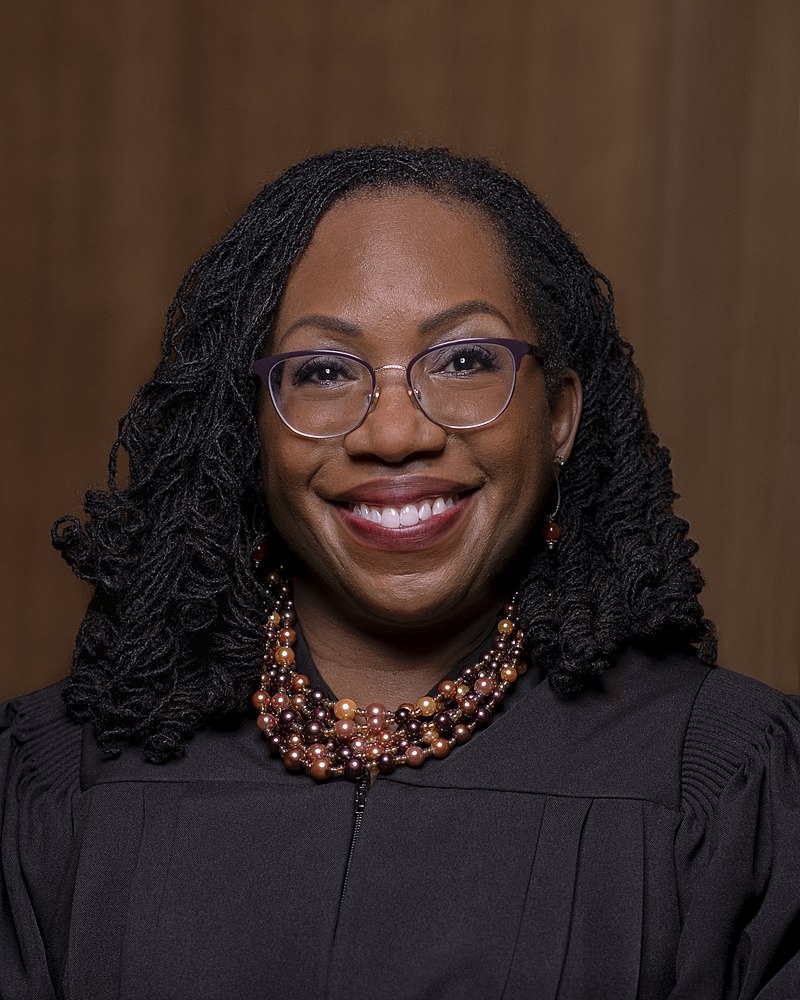 Throughout the history of the Supreme Court, most of its justices have been former prosecutors. More precisely, over the past 100 years, 54% of the justices on the Supreme Court have worked as a prosecutor in some capacity. This includes former attorneys general, US attorneys, solicitors general, deputy assistant attorneys general, and local prosecutors.  
On the current Supreme Court, Justice Alito served as an assistant US attorney, Justice Sotomayor served as an assistant district attorney, Justice Thomas served as an assistant attorney general, and Justice Gorsuch was a deputy to the associate attorney general at the United States Department of Justice. Justice Kagan is the former solicitor general of the United States.  
Currently, former prosecutors outnumber former public defenders four to one in the federal judiciary. As many criminal defense attorneys and public defenders have noted, serving as a prosecutor is often viewed as a prerequisite to serving as a judge — in state and federal court. Within state supreme courts, 39% of judges are former prosecutors and only 7% are former public defenders. In 2020, the Center for American Progress reported that only 8% percent of all federal judges are former public defenders.  
Experts have found that the disproportionate number of prosecutors to public defense attorneys has a negative influence on criminal defendants. The lack of professional diversity on the bench means that judges will disproportionately reflect certain viewpoints that continue to exclude the perspective of those who are marginalized. 
Yet prosecutors have several advantages in terms of the public image deemed appropriate for judges. Appearing "tough on crime," as prosecutors often do, is often considered a positive attribute for lawyers seeking both elected and appointed judgeships.  
In contrast, attorneys who have served as public defenders or defended those charged with crimes have faced hurdles to securing the position. For example, during Justice Jackson's 2021 confirmation hearing, Senator Tom Cotton asked if she had ever represented a "terrorist at Guantanamo Bay," implying that she had personal sympathy towards those charged with serious crimes. Likewise, Senator Ben Sasse asked if Justice Jackson's work would "result in more violent — including gun criminals — being put back on the streets." 
As these examples show, public defenders are often villainized for the people they have represented in the past. Take Jane Kelly, who was on the shortlist to fill the late Justice Scalia's seat. When her name was leaked, a conservative group launched a campaign against her for her past representation of controversial clients. Yet as we know, public defenders do not choose their clients but they ensure that every person has legal representation regardless of their financial circumstances. 
We Need Public Defenders on the Nation's Highest Court 
A judge's past experience impacts the way that they understand and interpret cases. Diversity in background and life experiences in judges creates a "richer jurisprudence" and, according to one study, has "led to heightened perceptions among Black Americans that the courts were legitimate." A public defender on the Supreme Court matters. The Court decides dozens of cases each year that impact those charged with crimes and, in turn, society as a whole.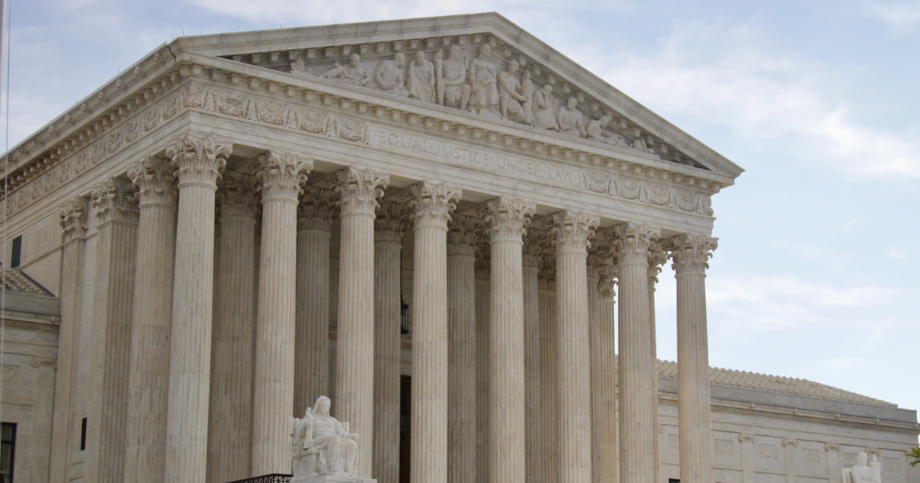 In the October 2021 term, the Court decided several cases involving Fourth Amendment "seizures" and the "community caretaking doctrine."  Recently, in Vega v. Tekoh, the Court held that a criminal defendant cannot sue the police who failed to give their Miranda warnings and used their compelled statements against them in court.  This means a person cannot seek relief from those who violated their constitutional rights. A lawyer who has represented criminal defendants is more likely to understand the impact and complexities on a client's case.  
Justice Jackson has been assigned as "circuit justice" for the US Court of Appeals for the First Circuit which includes Massachusetts, Rhode Island, Maine, New Hampshire, and Puerto Rico. A circuit justice is responsible for, among other things, emergency requests coming from that circuit, including applications related to the execution of criminal defendants.  
Currently, the only other person on the Court that has served on the trial and appellate level before joining the Court is Justice Sotomayor. She has used her experience as a former prosecutor, trial judge, and appellate judge when considering the implications of criminal justice cases. For example, in Utah v. Strieff, where the Court decided whether prosecutors could use evidence obtained through an illegal stop because the defendant's warrant existed before the stop. While the Court ultimately accepted the state's argument, Justice Sotomayor relied upon her real-world experience to call out the implications of allowing the "police to stop you on the street, demand your identification, and check it for outstanding traffic warrants — even if you are doing nothing wrong" which will disproportionately affect people of color. 
For another example of why it is important to include perspectives other than those of prosecutors, we can look to another viewpoint that has rarely, but powerfully, been represented on the Supreme Court: that of the former civil rights attorney. 
Civil Rights Attorneys on the Bench 
Nearly as scarce as public defenders, civil rights attorneys have only served on the Court twice. Both Justices Thurgood Marshall and Ruth Bader Ginsburg worked as civil rights attorneys before being nominated to the federal bench. Justice Marshall was the top lawyer at the NAACP for more than three decades, while Justice Ginsburg co-founded the Women's Rights Project at the ACLU. And while Justices Marshall and Ginsburg were seasoned civil rights attorneys, neither had been public defenders.  
Both Justices Marshall and Ginsburg used their past professional experience to inform their approach to the cases in front of the Court. A past law clerk for the late Justice Ginsburg noted that Justice Ginsburg had "developed a deep interest in prison conditions and prisoner rights long before she was a justice" and "ensured that each year's...law clerks visited a federal prison, so they understood the stakes of the criminal cases they helped her with."  
The last justice to have experience representing criminal defendants was Justice Marshall. When reflecting on the impact that his professional experience had on the Court, Justice O'Connor said, "[h]e was the ear of a counselor who understood the vulnerabilities of the accused and established safeguards for their protection...At oral arguments and conference meetings, in opinions and dissents, Justice Marshall imparted not only his legal acumen but also his life experiences."  
Justice Marshall, who argued significant civil rights cases as an attorney like Brown v. Board of Education, also brought to the Court his experience as attorney defending the "Groveland Four" — four young Black men who were falsely accused of sexually assaulting a white woman and stealing her car. The NAACP interceded to represent the young men and argued in their defense at the Supreme Court. Gilbert King wrote that "there is not a Supreme Court justice who served with Marshall or a lawyer who clerked for him that did not hear his renditions, always colorfully told, of the Groveland story." King stated that: 
"The Groveland case was a self-defining moment, when [Marshall] placed himself in personal danger to seek justice. It was this spirit that stayed with him as he continued to serve as a judge on the US Court of Appeals and the Supreme Court, where he was known as 'the Great Dissenter.'" 
Through their work in landmark cases on equality and human rights, it's clear that Justices Marshall and Ginsburg used their unique perspectives as former civil rights attorneys to shape our system for the better. Public defenders can do the same. 
---
Justice Jackson will be the first justice with criminal defense experience in thirty years and the first to sit on the Court who has experience as a public defender. Justice Jackson stated that her decision to become a public defender came from her realization that she "lacked a practical understanding of the actual workings of the federal criminal justice system, and I decided that serving 'in the trenches,' so to speak, would be helpful." Her time as a public defender gave her an insight into what is most helpful to defendants involved in the system. For example, in her confirmation hearings, Justice Jackson stated how important it was for her to ensure that defendants knew what was going on in the courtroom during proceedings.   
A diversity of experience is essential to a well-functioning judiciary. It ensures that judges bring a range of experience to the federal bench. As prosecutor Sarah Fair George has explained:  
"Public defenders and civil rights attorneys, by the nature of their professions, are required to consider the impact of the law on everyday people. Their jobs require them to understand the circumstances of marginalized groups and ensure that large institutions do not strip them of their most basic rights. They spend their careers representing these everyday people, hearing what led them to possibly engage in criminal behavior and hearing stories of being falsely accused. They also understand mitigating factors that have led to harm to the individual, their families, and their communities, often because of the government's failure to meet their basic needs. They spend their careers attempting to convince the government that these individuals are also part of their community and deserve to be treated with the same respect and dignity." 
The League is thrilled with the increasing diversity on the federal bench, and we hope it will result in a more equitable legal system.  
This blog was written with the support of our legal intern, Kristen Roehrig. 
The Latest from the League
WASHINGTON — Today the League of Women Voters of the United States Board President Dr. Deborah Turner and CEO Virginia Kase Solomón issued the following statement after the Senate voted to confirm Judge Ketanji Brown Jackson as the next Supreme Court justice. 
The American people deserve to know where a nominee stands on basic principles, as the Court's decisions will affect the direction of our democracy for decades to come.
From Ida B. Wells to Stacey Abrams, Black women have played a pivotal role in the advancement of voting rights. Although there have been obstacles along the way, Black women as a collective power are a force to be reckoned with. While Black women are not a monolith in any shape or form, they have and continue to use their voices to make progress on many issues, especially voting rights.  
Sign Up For Email
Keep up with the League. Receive emails to your inbox!
Donate to support our work
to empower voters and defend democracy.