On, Tuesday March 1, President Biden will give his first State of the Union Address (SOTU) where he will outline his key priorities for 2022. 
We'll be watching to hear how the Administration plans to act on the League's priorities which include voting rights, climate change, basic human needs (healthcare, pandemic preparedness, economic assistance), and the Equal Rights Amendment.  
Gather your friends and join us on Twitter (@LWV or @VOTE411) or Instagram (@leagueofwomenvoters) for our annual game of SOTU Bingo. Download a card and tag us when you have bingo.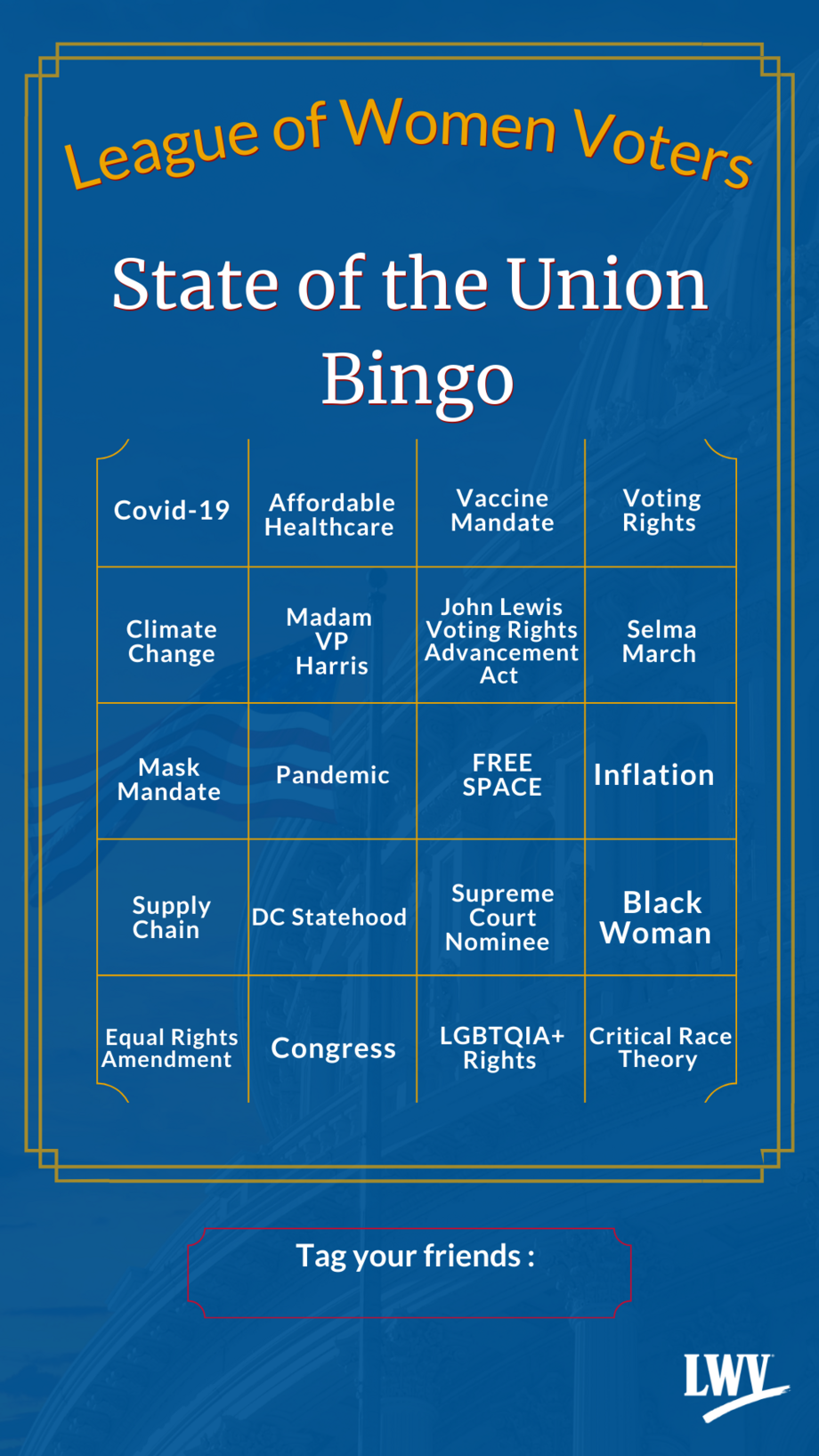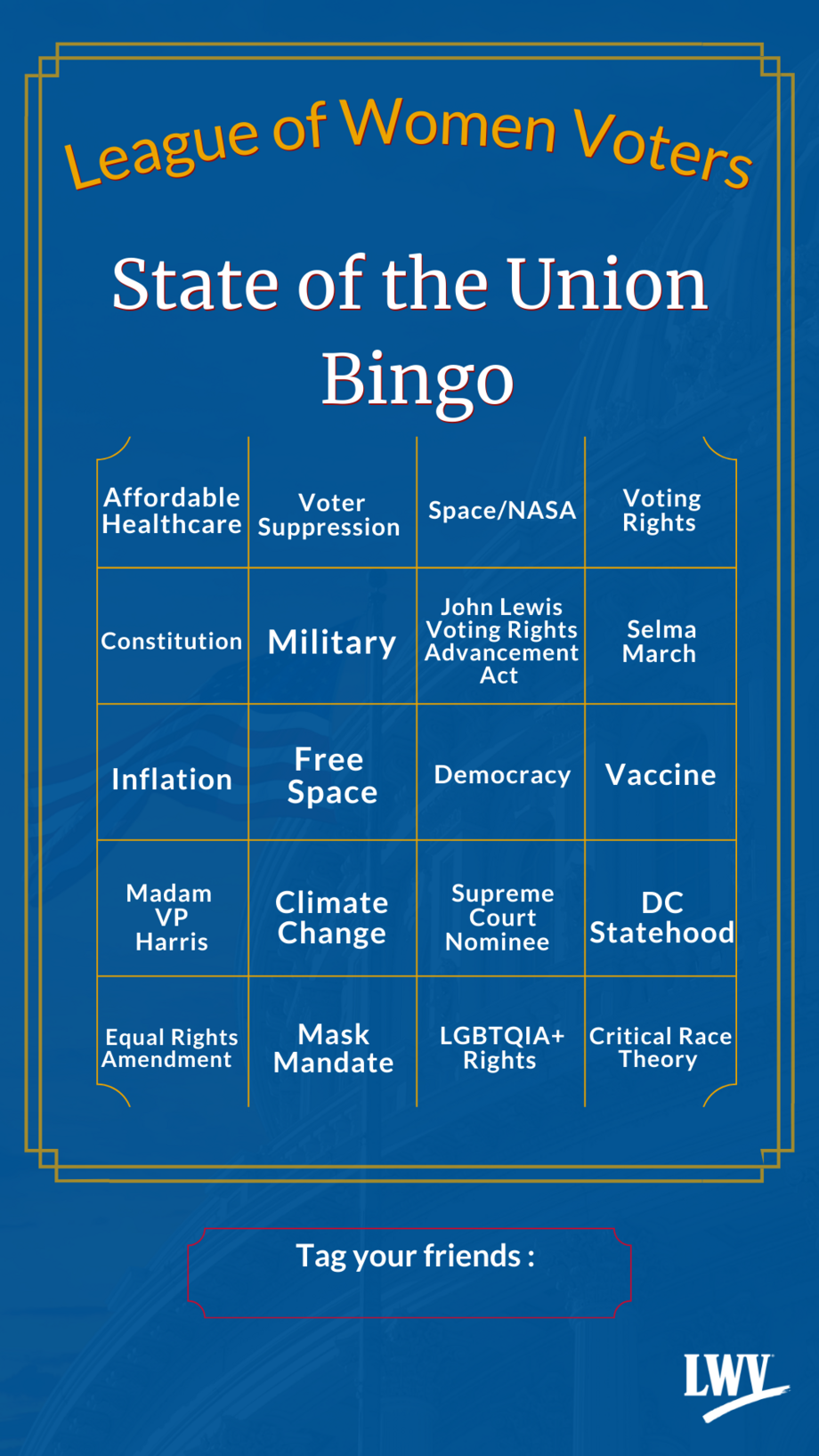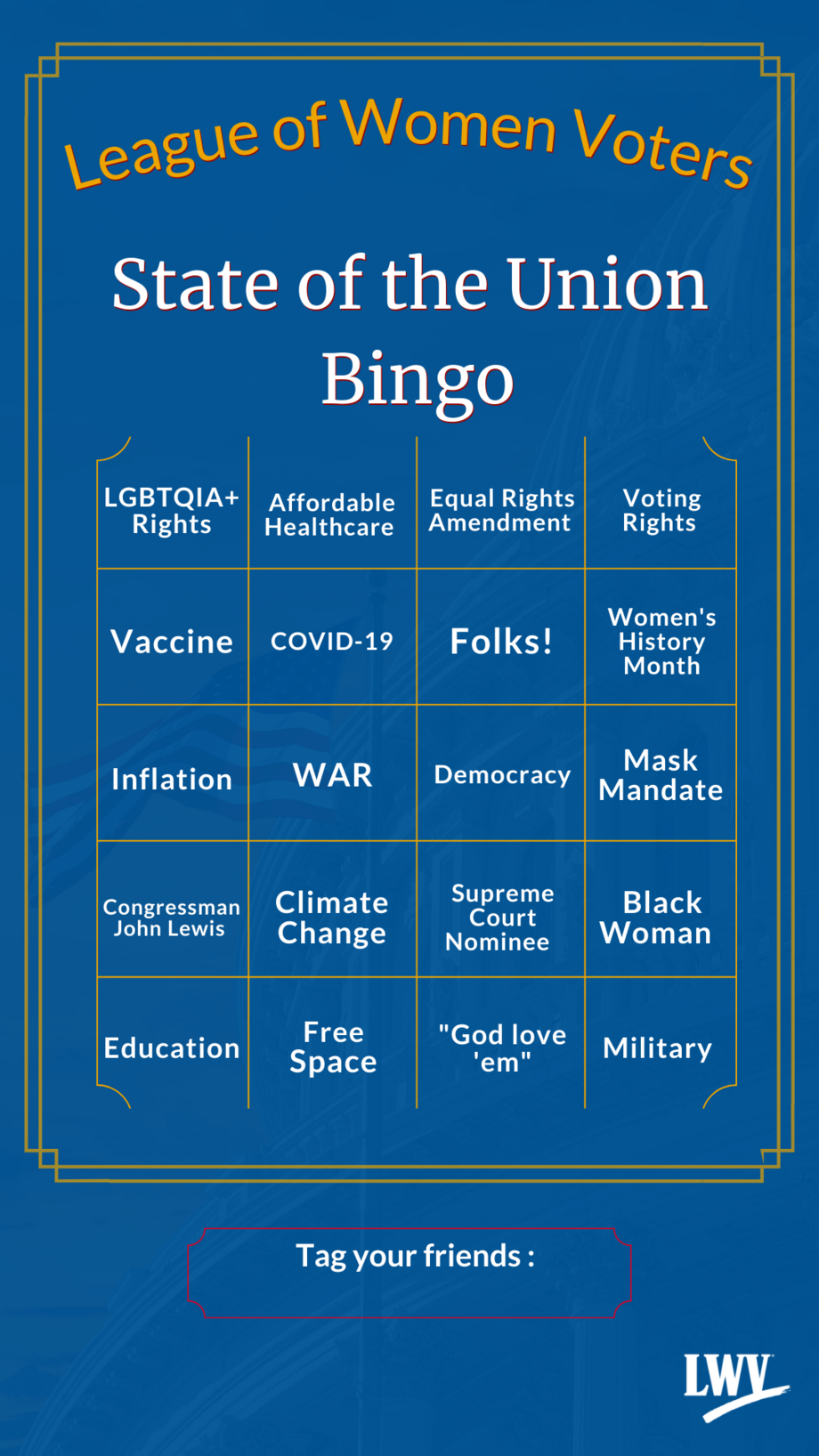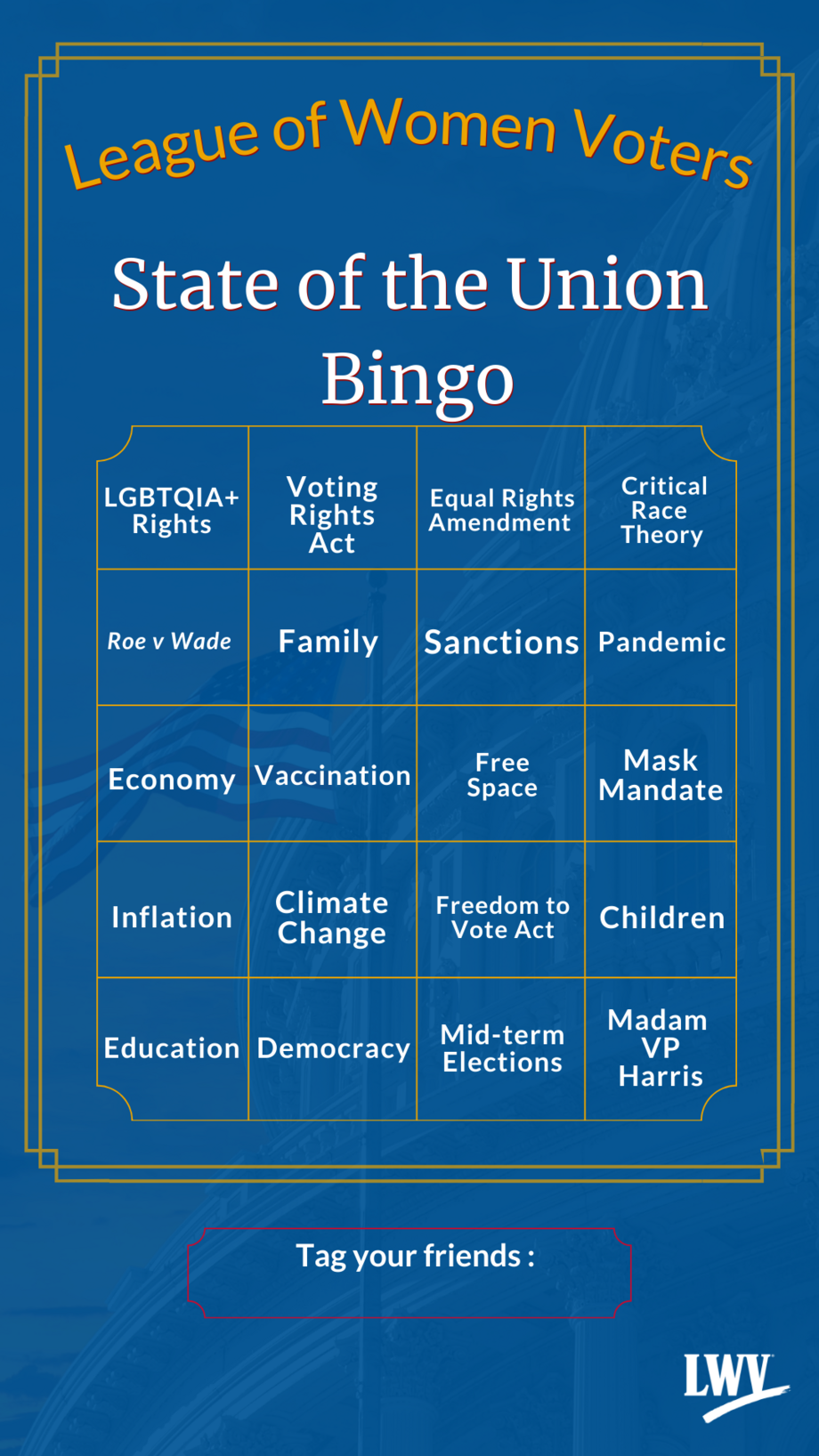 Sign Up For Email
Keep up with the League. Receive emails to your inbox!
Donate to support our work
to empower voters and defend democracy.