The recently leaked US Supreme Court draft opinion in Dobbs v. Jackson Women's Health Organization threatens to overturn the constitutional protection of abortion. If this decision is published, reproductive rights are predicted to largely become a state legislative issue. 
The Constitutional Right to Abortion 
In its landmark 1973 decision, Roe v. Wade, the Supreme Court ruled that an individual has the constitutional right to have an abortion without state interference before fetal viability (when a pregnancy is likely to survive outside a pregnant person's uterus). Then, in 1992, the Supreme Court ruled in Planned Parenthood of the Southeastern Pennsylvania v. Casey upholding Roe and adding that states can implement abortion restrictions if they do not impose an "undue burden" on the individual seeking abortion services. 
Threats to Reproductive Freedom: State Laws and Dobbs v. Jackson Women's Health Organization 
For nearly five decades, state and congressional legislators have used laws and regulations to erode abortion rights and access, often exploiting the ambiguity of Casey's "undue burden" standard. State abortion restrictions have taken the form of: 
Gestational limits; 

Medically unnecessary clinician and facility requirements; 
Abortion method bans, including the criminalization of self-managed medical abortion; 

Parental involvement requirements; 

Mandated, medically unnecessary counseling, ultrasounds, or waiting periods;  

Restrictions on public funding and private insurance; and 

State constitutional amendments that bar abortion rights protection. 
In 2021, States enacted 108 abortion restrictions, the most in any single year since Roe. In many states, such restrictions have severely hindered, or led to the closure of, nearly all abortion providers, which can delay or obstruct care. In the State of Mississippi, with nearly 600,000 women of reproductive age, the only abortion provider in operation today is Jackson Women's Health Organization.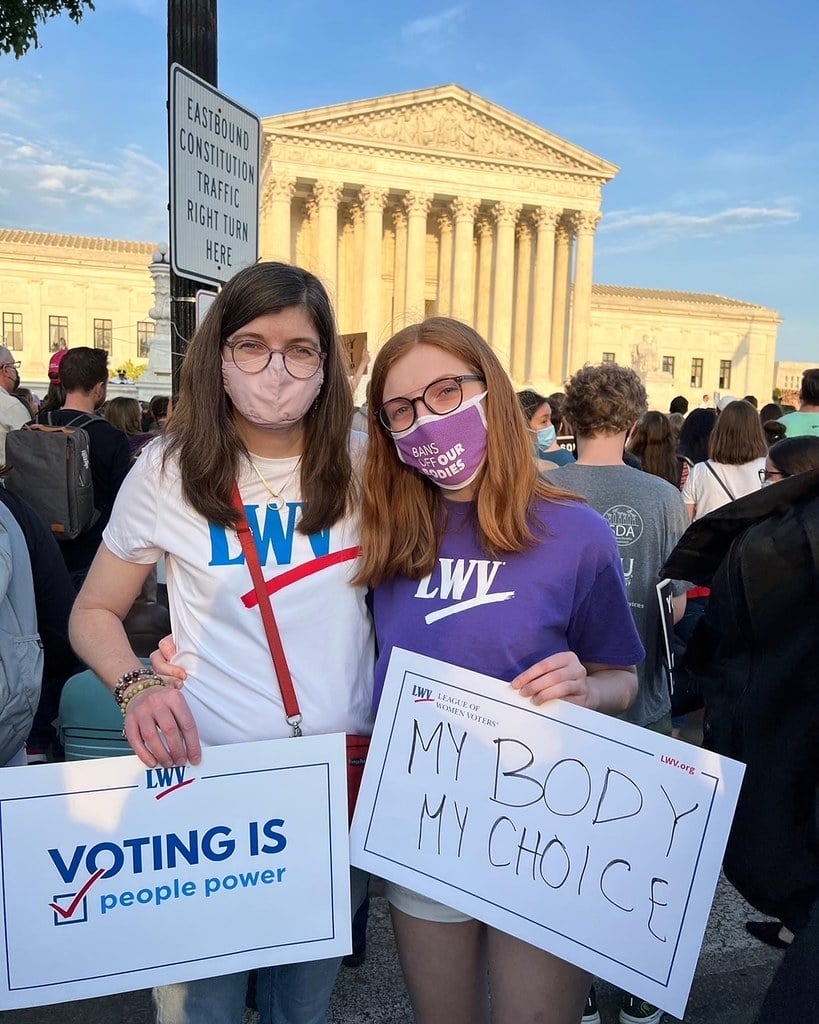 In May of 2021, the US Supreme Court agreed to hear Dobbs v. Jackson Women's Health Organization. In this case, the Center for Reproductive Rights filed a lawsuit challenging a fifteen-week abortion ban passed by the Mississippi state legislature. As the Supreme Court reconsiders the constitutionality of a pre-viability abortion ban, the State of Mississippi has asked the Court to overturn the precedent of Roe and Casey.
On May 2, 2022, a Supreme Court draft majority opinion on Dobbs was leaked, revealing that the Court is prepared to overturn Roe and Casey. A final ruling is expected in June. 
Life without Roe: Health Care and Civil Liberties 
If Roe is overturned, there are at least 26 states poised to ban abortion, stripping more than 36 million women of reproductive age, and others who can become pregnant, of their right to reproductive choice. Thirteen of these states have "trigger" laws, which are bans that will take effect automatically or by quick action if Roe no longer stands.  
Abortion bans disproportionately affect underserved communities, compounding existing racial and economic inequities. Black, Indigenous, and other people of color, individuals with low incomes, people living in rural areas, members of the LGBTQIA+ community, and immigrants already face greater barriers to quality and accessible health care. An increase in abortion restrictions is predicted to drive an influx of patients to seek care in the states that continue to allow abortion. For people without the time and resources to travel, restrictions may force individuals to seek potentially dangerous abortion care or to give birth. A recent study estimates that banning abortion would lead to a 21% increase in pregnancy-related deaths overall, and a 33% increase among Black women. 
In addition to having grave health consequences, overturning Roe endangers other individual liberties. In the Roe ruling, abortion is protected as a right to privacy in the Fourteenth Amendment of the US Constitution, the same legal reasoning that the Supreme Court used to uphold the rights to contraception, interracial marriage, and same-sex marriage. The precedent of overturning the constitutional protection of the right to privacy threatens these and other civil liberties. 
Federally Codifying Reproductive Freedom: The Women's Health Protection Act 
The Women's Health Protection Act is a bill that would put into federal law the principles of Roe and Casey by protecting a patient's right to receive, and a health care provider's right to provide, abortion services without burdensome restrictions or requirements.
In 2021, the US House of Representatives passed a version of this bill (HR 3755) and in 2022, the US Senate blocked it (S 1975) from reaching a vote. After the Supreme Court draft leak, congressional leadership reintroduced a modified version of the bill (S 4132) before the Senate. Requiring a 60-vote majority, or cloture, it was again blocked (49-51) from reaching a final vote. Without the federal codification of reproductive choice, state legislatures will have more authority to legislate abortion restrictions. This means we must strongly advocate to restore reproductive choice if Roe is overturned. 
Stay Updated
Keep up with health care and other news.
How You Can Take Action for Reproductive Rights 
The League of Women Voters of the United States has engaged with all significant abortion-related lawsuits and federal legislation since Roe. The League believes that all people should have access to a basic level of quality health care at an affordable cost, including abortion, and that public policy must affirm the constitutional right of privacy of the individual to make reproductive choices.  
In September 2021, the League joined an amicus brief in Dobbs that discusses the impact of abortion barriers, particularly on women with low incomes and Black women. In response to the leaked Supreme Court draft opinion, the League published a press release denouncing the opinion and sent a letter directly to Senate offices urging them to support the Women's Health Protection Act. As the bill did not pass, we must urgently pursue other avenues for protecting reproductive choice. The League will continue to follow the lead of reproductive health and rights organizations across the country in the fight for access to safe and legal abortion. 
Together, we must keep advocating for the right to reproductive choice. Equity, liberty, and justice depend on it. 
The Latest from the League
This decision is a victory for women and all people in Texas who may become pregnant.
In the past year, the League has joined litigation to fight back against the flood of anti-abortion bills that have been put forward across the country.   
Sign Up For Email
Keep up with the League. Receive emails to your inbox!
Donate to support our work
to empower voters and defend democracy.