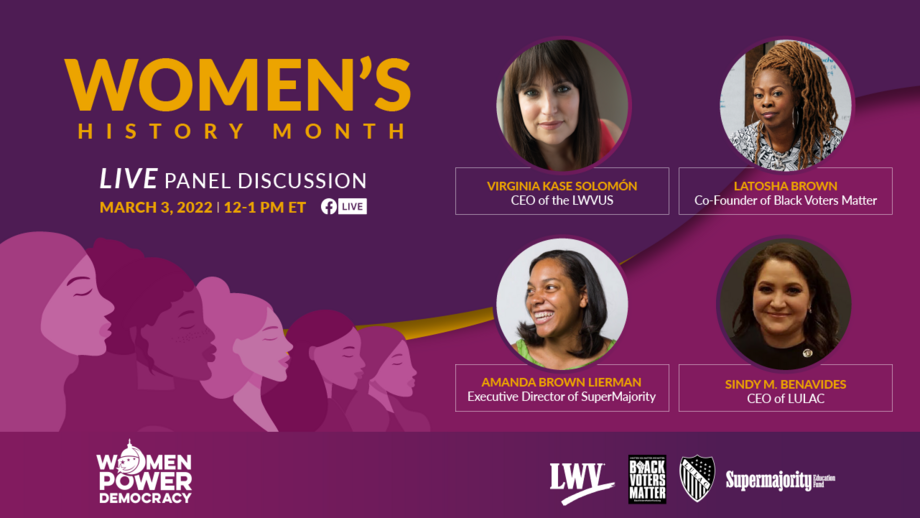 It has been 101 years since women won the right to vote in America. Today, women are still powering our democracy.
In the wake of the 2020 Presidential Election, the right to vote is in a vulnerable state, with new barriers popping up every week. Defending our democracy requires renewed investment from individuals and corporations alike.
This panel discussion features voices and perspectives of the League of Women Voters, SuperMajority, LULAC, and Black Voters Matter, organizations working to build more trust in our elections, grow our electorate with equity, and create fairness for voter access. We cover the intersection of gender and race in the voting rights movement, fighting deliberate barriers to voting, and how to build community power, dismantle disinformation, and get out the vote in 2022.
Panelists include:

Sign Up For Email
Keep up with the League. Receive emails to your inbox!
Donate to support our work
to empower voters and defend democracy.