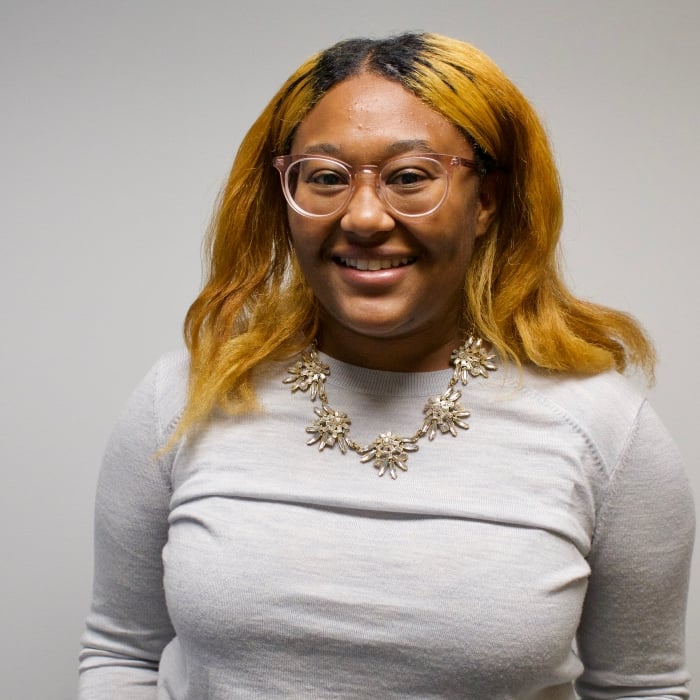 Voter Engagement Programs Manager
Morgan Murray is the voter engagement programs manager for the League of Women Voters.
In this role, she is responsible for overseeing pass-through grant projects and providing support to state and local Leagues across the county on voter registration, GOTV, pro-democracy, and other election-related initiatives.
Morgan holds a Bachelor of Arts degree in the Spanish Language from the University of Iowa. During her college years and beyond, Morgan volunteered with her local League of Women Voters, helping register, educate, and provide outreach opportunities. This spearheaded her interest in voter engagement work.
After graduating, she served as an AmeriCorps, providing education and job support to historically marginalized community members and formerly incarcerated people. Morgan later served in Peace Corps in the Dominican Republic, collaborating with rural communities to advance youth and community development initiatives. Passionate about service and engagement, partnerships, and creating more inclusive and equitable spaces, Morgan enjoys working at the national level with local and state leagues.
Morgan is originally from Des Moines, Iowa. In her free time, Morgan can be found trying a new recipe, watching reality tv, or jogging.