You've cast your vote – so now what? 
There's much more you can do to defend the issues that matter most even after you've submitted your ballot. 
Here are a few actions you can take. 
Check State-Specific Results Timelines 
Election Day isn't results day; election workers will be hard at work for a while to come counting every ballot. Find out when your state elections are estimated to be complete at VOTE411.org. 
Make sure your mail or provisional ballot is counted 
If you voted by mail, go to VOTE411 and click your state to find a link to your state's ballot tracking tool. Use the tool to look up your ballot and verify that it was counted. If it was not, call your local election official to figure out if you need to take action to verify your ballot. 
If you voted a provisional ballot at your polling place due to a lack of ID, be sure to follow up with your local election official to provide the required ID and have your ballot counted. 
Stay Updated
Keep up with the League on VOTE411, election news, and more!
Fight Post-Election Mis- and Disinformation 
Mis- and disinformation are major threats to the democratic process. They're especially active after elections, with people sharing inaccurate stories about election results, the voting process, and who's casting their ballots. 
Use these tips to identify mis- and disinformation across the media.  
You can also report mis- and disinformation here.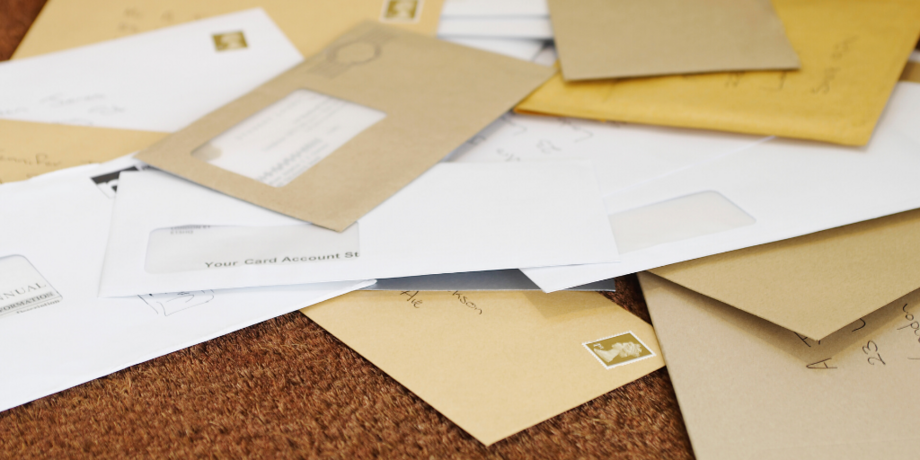 Demand Congressional Action 
With newly-elected people set to take office in 2023, it's important to let them know which actions you stand for. 
You might demand that they: 
And more
Write Your Representatives in a Few Clicks
Thank Election Workers
Our democratic process depends on election workers doing their jobs. Let election workers know that you appreciate them by shouting them out on social media.
You can also learn more about what they do and consider becoming an election worker in the next election cycle!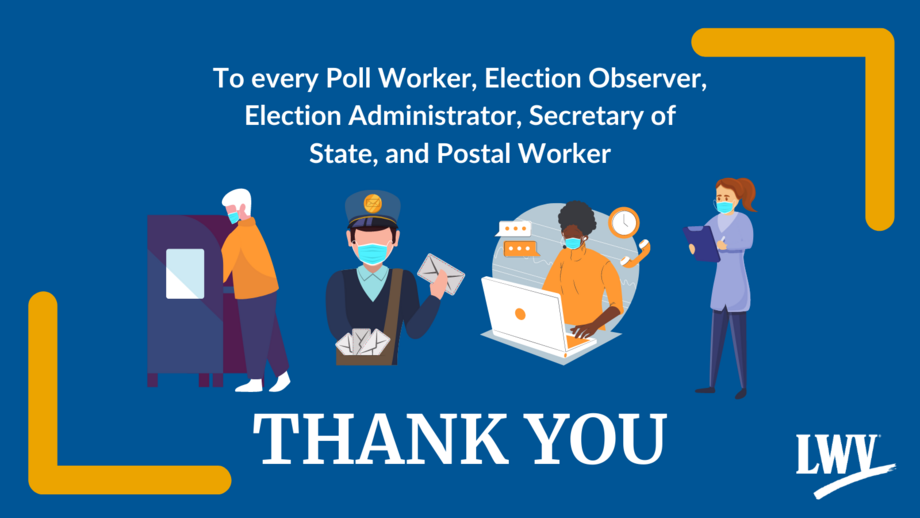 Get Involved
Find out actions you can take to defend democracy within your community by joining your local or state League. Leagues are constantly in action around issues like health care, the environment, voting rights, and more. We'd love to welcome you to our community!
To become a League member, join one of the 700+ state and local Leagues.
You can also support the League's work to continue empowering voters.
Thank you for empowering voters and defending our democracy!
The Latest from the League
Mis- and dis-information are two of the most insidious tools used to undermine our democracy and the value of every person's voice. Learn how to recognize them and stop them in their tracks. 
There are many different roles election workers can play, from ensuring that polling places are accessible for those with disabilities to counting ballots to running a polling site.
To learn more, we interviewed Pinny Sheoran, president-elect of the League of Women Voters of Arizona, Isabel Longoria, former League of Women Voters of Texas Board member and current Harris County elections administrator, and Debra Cronmiller, executive director of the League of Women Voters of Wisconsin, both of whom have extensive experience as election workers.
Campaign finance laws continue to empower corporations and the super-rich, making it difficult for the rest of the country to make their voices heard.
Sign Up For Email
Keep up with the League. Receive emails to your inbox!
Donate to support our work
to empower voters and defend democracy.