This blog was written by Diz Swift and Mary O'Kicki of the LWV Climate Interest Group; the Food Waste Toolkit was created by the Group's Soil and Agriculture Team.
Over one-third of the food produced in the US is never consumed — it is wasted. Food waste means all resources to grow the food are also wasted — energy, labor, water, and fertilizers. The energy loss alone is enough to power 50 million homes annually.  
Most of that discarded food finds its way into a landfill, where it is buried under piles of garbage. The amount is not trivial: food waste accounts for about 25% of materials sent to landfills. In the landfill, the food decomposes, releasing methane, a potent greenhouse gas and major contributor to climate change. Landfills are responsible for a whopping 15% of US methane emissions. The gas emissions don't end there; in some cases, the waste is then burned, releasing carbon dioxide. Although not as potent as methane, carbon dioxide is another prominent greenhouse gas. 
And despite all this wasted food and the complications it brings, approximately 35 million people in the US are still food insecure.  
Solutions to Food Waste 
Work to redirect surplus food, reduce food waste and reduce greenhouse gas emissions is happening at all levels of government.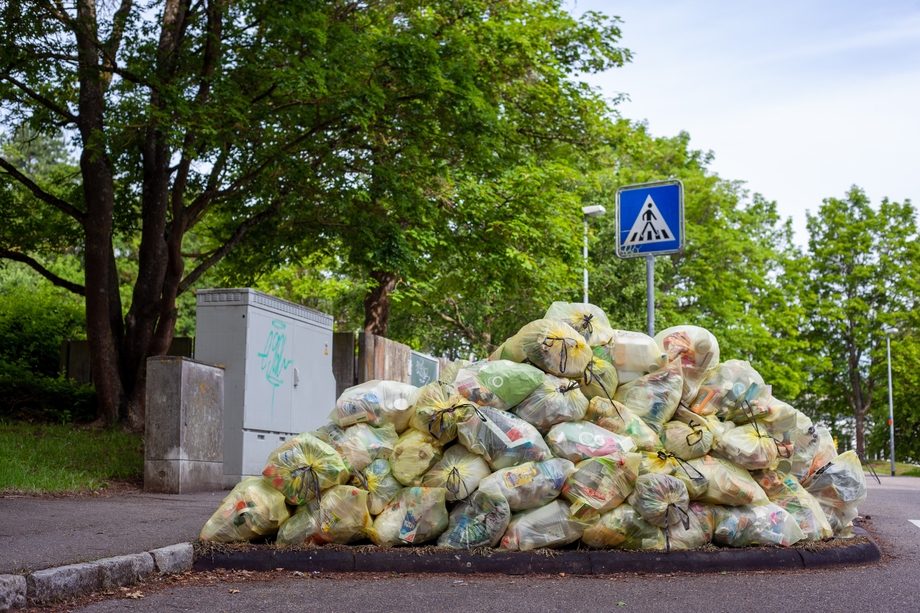 At the federal level, the US Environmental Protection Agency and US Department of Agriculture have partnered to create tools and incentives to help individuals and communities redirect their surplus food. In 2021, twenty-five states introduced legislation to initiate or expand food waste programs. The state bills range from creating food waste reduction programs in schools to mandating the reduction of the amount of food waste sent to landfills.  
Federal and state efforts are important, but the biggest impact on reducing food waste is at community and individual levels. To help communities in this effort, the League of Women Voters has developed a Food Waste Toolkit. The toolkit contains information and resources to educate communities on food waste, including its economic and climate impacts. It provides a step-by-step guide on engaging community members and devising methods to tackle the problem.  
The Food Waste Toolkit is one of the many resources prepared by the League of Women Voters Climate Interest Group to provide communities with a summary of key climate issues to help all of us make informed decisions. The materials are vetted for accuracy, based on science and data, and present a balanced view of issues.   
Action on the climate crisis can seem overwhelming. Action to reduce food waste is one impactful action that can be taken locally. 
Check out the toolkit and see how you can make a difference today!
The Latest from the League
A concerted global effort is needed to fight climate change, yet global commitments to reduce carbon emissions are inadequate and slow.
Local, regional, and state efforts are needed to step up the pace. Local governments have an important responsibility to move our communities in the right direction. And that requires a plan.
In November 2022, the League sent delegates in person and virtually to observe the COP27 Climate Change Conference in Sharm El-Sheikh, Egypt. Experts highlighted ways in which climate change disproportionately affects women and girls, who are insufficiently represented in climate change response decision-making. 
Kristy Drutman, also known as "Browngirl Green," is a speaker, media producer, and environmental justice activist. She co-founded the Green Jobs Board, a digital platform to help folks around the country find jobs and resources in the environmental space. 
Sign Up For Email
Keep up with the League. Receive emails to your inbox!
Donate to support our work
to empower voters and defend democracy.