Every October, more than a million people vote in one of the most anticipated elections of the year: Fat Bear Week. 
According to the National Parks Service, Fat Bear Week is (FBW) "a celebration of success and survival." More specifically, it's the week when the bears of Katmai National Park in Alaska are pitted against one another, bracket-style, in a battle to be crowned Fat Bear Champion. For a week in October, culminating in "Fat Tuesday," internet users whittle down the bears based on before and after hibernation pictures and in-depth bear biographies written by Katmai's park rangers. 
FBW is a brilliant campaign in terms of engaging and educating people worldwide about the majestic brown bear. But in addition to teaching us about bears, it teaches us a lot about how we vote. 
We Love Candidates with Good Narratives 
Many factors go into voters' decisions in the FBW bracket. As with government elections, everything from the bear's perceived intelligence (creativity in hunting), power (status in the bear community), and, well, appearance (self-explanatory) is weighed. But one thing we can't ignore is the importance of each bear's narrative when appealing to voters. 
2023's winner, Grazer, is described as "a particularly defensive mother bear who has successfully raised two litters of cubs. She often preemptively confronts and attacks much larger bears—even large and dominant adult males—in order to ensure her cubs are safe." Surely, her fierceness, care, and courage propelled her ahead of the crowd in this year's bracket, allowing her to beat out the "enigmatic" Chunk, whose scarred muzzle gave him an air of mystery. 
Meanwhile, frequent-winner Otis exemplifies the power of the underdog. One of the oldest bears in the competition, Otis, suffers from medical problems that pose challenges in a competition centered mainly around salmon consumption – he's missing two canine teeth, and the rest of his teeth are "greatly worn." Yet he hasn't let these hurdles hold him back, and his perseverance is undoubtedly one of the reasons for his frequent success. 
Election Workers Keep Everything Moving 
Okay, maybe the people running FBW aren't exactly "election workers," but much like the volunteers in our government elections, they're the ones who keep the system running. 
Much like debate hosts, candidate profile compilers, and others focused on informing people about political candidates, the folks who pull together the photos, videos, and bios for FBW give us the information we need to make our selections. 
You know how election staffers maintain security and prevent voter fraud? FBW staff do the same thing – and actually identified and corrected a voter fraud scandal in 2022.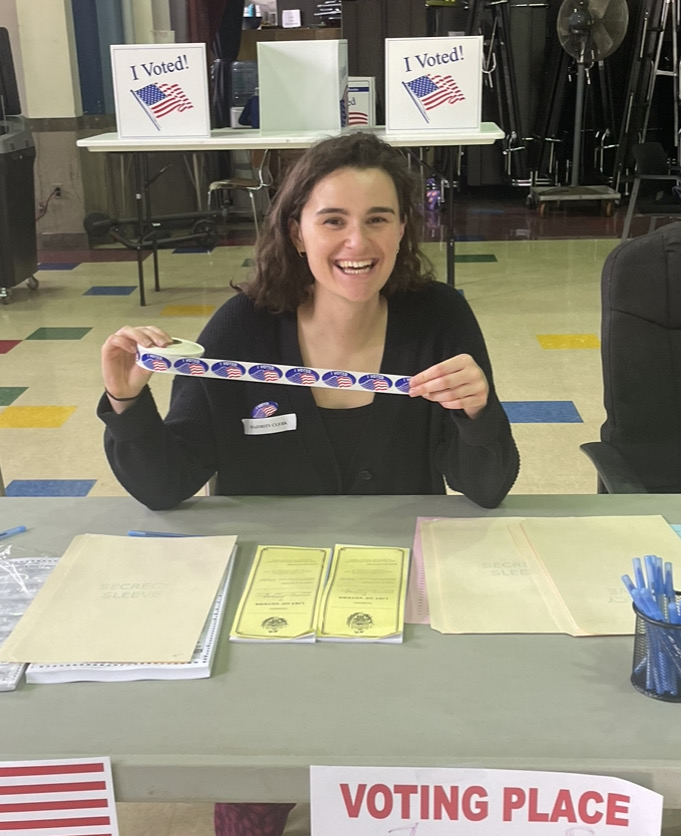 Then we have all the folks setting up the technology that allows us to vote, counting our ballots, and otherwise allowing our highly democratic government elections/FBW brackets to take place. 
We're unsure if you can join the FBW team, but if you're interested in supporting democracy by becoming an election worker, check out Power the Polls! 
We Love to Vote When the Process is Accessible 
It's incredibly easy to participate in FBW, getting the info you need and casting your votes. 
The FBW website makes it easy to find all your candidate information in one place. This is a concept the League has worked to emulate with VOTE411.org, our one-stop shop for election information. Like the bears on FBW's website, you can find and compare candidates using our personalized voter guide tool.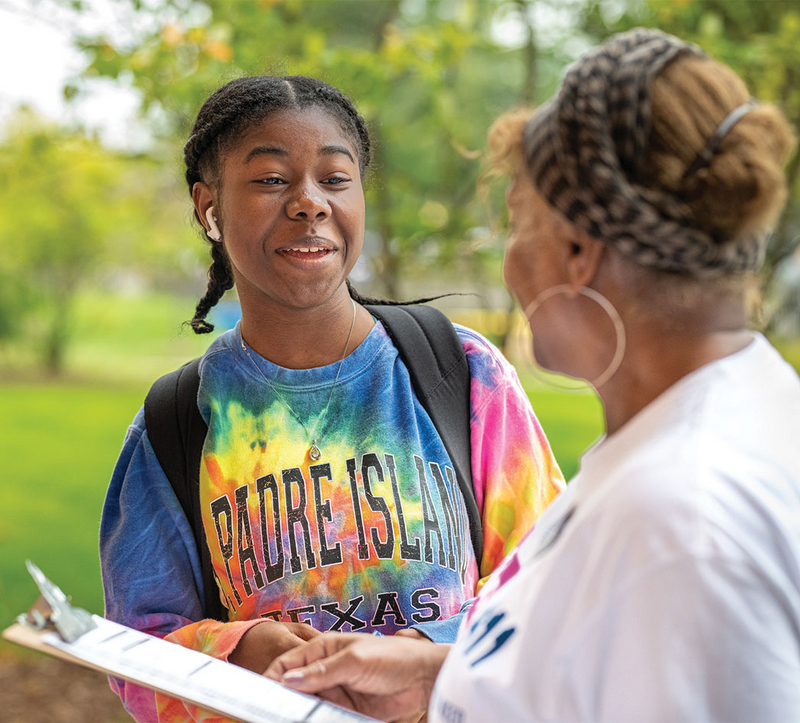 VOTE411
Get your election date and time, mail-in and vote early options, candidate info, and more at VOTE411.org!
Learn More
FBW also doesn't make you jump through hoops to cast your ballot with suppressive measures like limited voting locations and hours or oppressive ID requirements. As with elections that provide mail-in ballots or expanded hours, FBW allows people to cast their votes at the times and in the places that work for them. There are, of course, some differences – FBW's online voting is beyond government elections' current capabilities – but the general idea of accessibility is important. 
We Love to Vote When It Brings Us Joy 
Perhaps the most important takeaway from FBW is how eager people are to cast their votes when doing so brings them joy. 
And sure, voting for a human representative may never bring the same type of joy as voting for a beautiful brown bear. But it's worth asking how we can turn our government elections into celebrations – of our democracy, the power of our voices, and so much more. 
Stay Updated
Get regular updates on voting and our democracy by joining our email list!
There are many ways we can make the process joyful for ourselves. A few ideas include: 
Going to the polls with friends; you can dress up, blast your most invigorating music on your way to the polls, and celebrate together afterward; 
Host election week parties to congratulate your loved ones for participating in your democracy; 
Have an inspiring, pre-voting session where you binge-watch movies that get you in the "change-making" spirit. Try "Milk" or "Lincoln" for an in-depth look at electoral politics, or "Crip Camp" or "Norma Rae" for a social justice perspective; 
Treat yourself to a nice meal and a night of relaxation after casting your vote as a reward for supporting our democracy (and if you make your food patriotic...well, we'll leave that to you!); 
Indulge in your influencer tendencies and post a picture with your covered "I Voted" sticker to social media. If voting doesn't merit a shameless selfie, then what does? 
---
There are so many takeaways from FBW that we can bring into our elections. But if you hold any lesson in mind, let it be this: the bears will be proud of you if you vote. 
Do it for the bears. 
The Latest from the League
On May 16, 2023, Mary Roche volunteered as a poll worker in her county for Pennsylvania's municipal primary election. She'd recently joined her local League, and by volunteering, she learned more about everything poll workers do to keep our elections running smoothly and ensure that every voice is heard. 
The 2016 primaries are not the only important elections coming up. On Tuesday, November 3,  thousands of important state and local elections will happen across the country.
Choose your own Halloween adventure — election edition! Then find our which classic monster most speaks to (or wants to steal) your soul.
Sign Up For Email
Keep up with the League. Receive emails to your inbox!
Donate to support our work
to empower voters and defend democracy.