Happy National Voter Registration Day (NVRD)!  
This year, we've seen firsthand how registering people to vote creates a stronger, more representative America. Americans are taking part in our democracy in full force – and now is our chance to make sure they're ready to vote.
Today, thousands of organizations, celebrities, and everyday Americans are spreading the word about the importance of checking your voter registration—and we're joining them.  
We all have one goal in mind: make sure every American can vote. 
The League's Involvement in NVRD: 2021 Case Study
A central figure in National Voter Registration Day since its start in 2012, the League of Women Voters is rolling out all the stops.
In 2021, we had an eye-popping 409 Leagues of volunteer teams hosting registration and voter engagement events around the country, solidifying us as the largest on-the-ground partner for this important holiday. 

In 2021, state and local Leagues teamed up with local campuses, businesses, and direct service providers, working with local elections officials, and taking to the airwaves and social media to get the word out about how their communities could register to vote or update their registration if needed. Here are a few ways our local volunteer teams got active:   
The work continues in 2023, with Leagues aiming to register 100,000+ people to vote.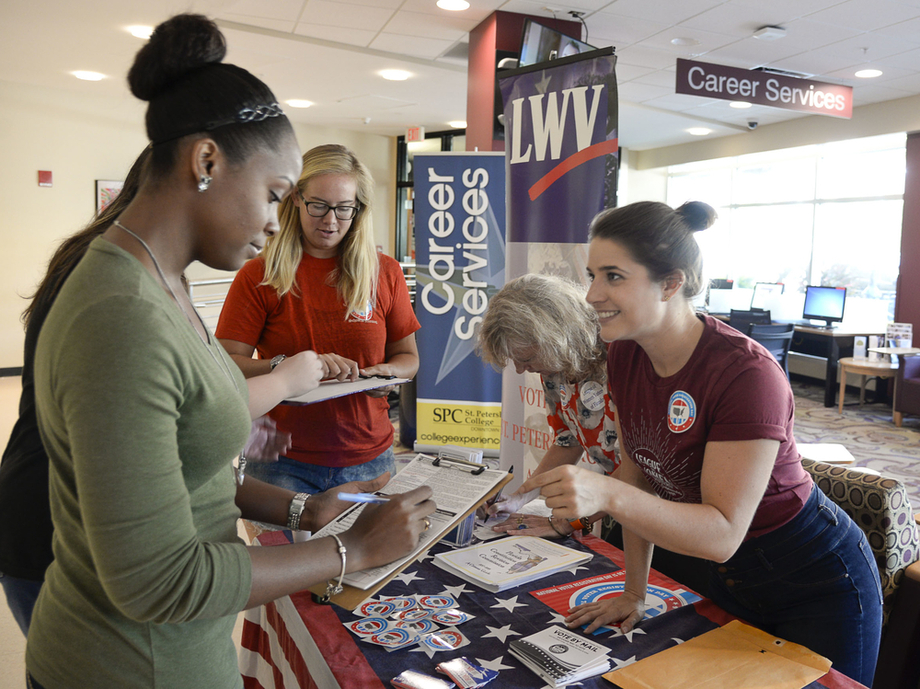 How You Can Get Involved in NVRD 
This is a great opportunity to make sure members of your community are registered so their voices are heard in our democracy! Here are a few easy steps you can take: 
Voter registration is the key to ensuring that all Americans can make their voice heard. Now is the time to help voters get ready to cast their ballots.   
Let's make sure no one is left out! 
Updated 9/19/23
The Latest from the League
Read President MacNamara's Huffington Post article on National Voter Registration Day!
No matter how much any one person knows about local and state elections or how involved they've been in the past, they can find the tools they need to elevate their voices at VOTE411.org.
Voter guides, particularly the candidate information they provide, are essential tools for state and local elections that every American deserves access to.
Sign Up For Email
Keep up with the League. Receive emails to your inbox!
Donate to support our work
to empower voters and defend democracy.