This Earth Day, many of us are asking one question: "What is my role in addressing climate change?"
We see countless articles listing the "top ten ways to reduce your carbon footprint." We hope that by reusing grocery bags, composting food scraps, using lower-emission forms of transportation, and selecting greener energy in our homes, we're make a meaningful difference — and those are no small sacrifices!
And as a vegetarian who often makes decisions to minimize my negative impact on the environment, I certainly see a place for our individual actions in protecting the planet. With that said, it is tough to overstate the importance of legislation and action at a national level in directing our collective climate action.
It can be difficult for legislators to see the pay-off of investing in environmental sustainability with so many budget items that need attention, and as a result, we are still awaiting meaningful action on climate in Congress. Climate change has long been a priority policy focus for the League, and most recently, LWVUS urged investments in renewable energy and the direction of agencies to enforce climate regulations as priorities for the current administration. We stay hopeful that members of Congress will see that climate change doesn't exist in a silo — it is inextricably connected to many other issues, including our economy. 
Linear vs. Circular Economies
As we work to solve the climate crisis through multiple avenues, one element of our focus should be to transition our economy from linear to circular, which would create a more sustainable society.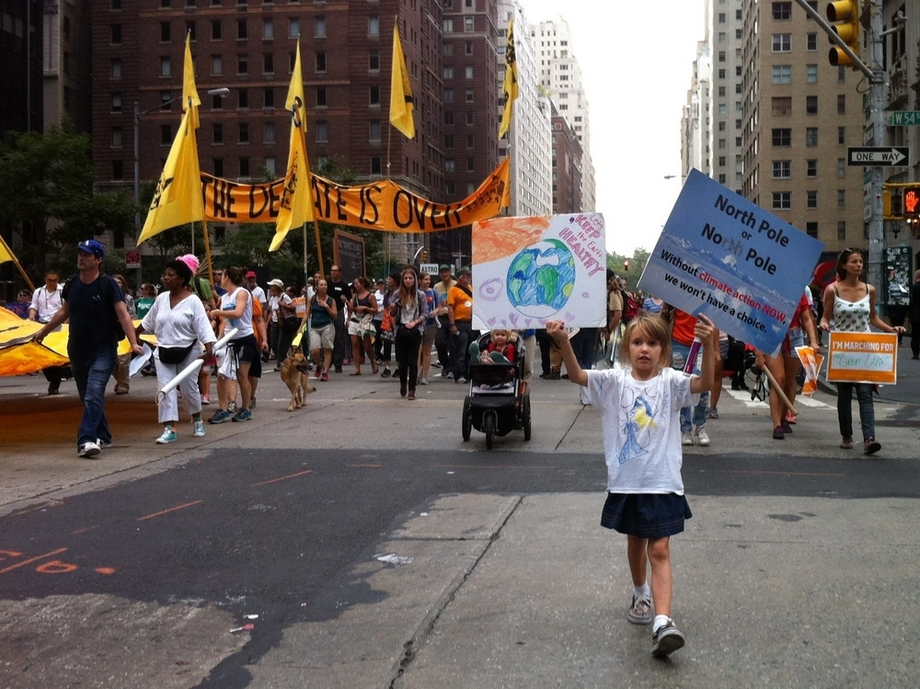 Linear processes "take, make, and waste," by taking materials from the earth, making a product, and moving it to a landfill at the end of its useful life. Most products are distributed without a system to collect and reuse waste or industrial by-products, which creates a direct pipeline of resources from the earth to a landfill.
A circular economy redefines materials that were once considered trash and gives them new, valuable lives. Circular economies find channels to continuously reuse materials and innovate new products that avoid the use of unrecyclable materials. The EPA notes that a circular economy "is a change to the model in which resources are mined, made into products, and then become waste," and that a circular economy "reduces material use, redesigns materials to be less resource-intensive, and recaptures 'waste' as a resource to manufacture new materials and products."
An example of that process looks like a piece of legislation in 2018 in the city of San Francisco that required all carpets installed in city buildings to meet a high circularity standard as certified by a research nonprofit. This meant that the carpet was installed in tiles, so that damages could be repaired by replacing a small section of the carpet rather than an entire room; further, the carpet fibers and backing materials could be recycled when sections of the carpet were replaced. This transition to recyclable materials is a dramatic shift from the traditional lifecycle for carpet in the US, where 80% of discarded carpets go to a landfill.
As the San Francisco example demonstrates, circularity requires government support to tackle many hurdles, including limited infrastructure and funding. Focusing on circularity as a way to reduce future harm is important. There are measurable financial costs associated with worsening impacts of climate change — for instance, every time a natural disaster brought on by climate change damages a city, there are clear costs to repair buildings and infrastructure. As more severe impacts of climate change loom on the horizon, environmental action is crucial.
The work necessary to transition to a circular economy is more than any one company, let alone one person, can pursue on their own; this makes it an area ripe for government support. It wouldn't be the first time legislators have looked into climate protections — currently, the House Oversight Committee is in the midst of a years-long process of investigating the oil and gas industry for its role in climate change. Addressing the transition to a circular economy to reduce the negative impacts of climate change would be another worthy area for their focus.
---
Rest assured, if it feels like even the work you can do on an individual level isn't enough, there are ways for us to engage collectively to address climate change. You can promote shifts like the move towards a circular economy and other pro-environment legislation by working with your state or local League. You can also check where candidates in your elections stand on climate issues by checking the candidate guides on VOTE411.
See Where Your Candidates Stand
Together, we will keep working to protect our planet.
The Latest from the League
People often refer to climate change as an "existential threat." This makes sense; our existence is being threatened. But as a health professional, I'd like to move away from the big, existential side of things and focus on the everyday public and individual human health threats that climate change is already causing and that most certainly will continue to worsen.   
In the US, most people take for granted that ample food and clean water are, and will be, available for consumption. Yet climate change has already impacted food and water resources here and around the world.
ILWVUS joined coalition partners on complimentary comments to the Council on Environmental Quality's (CEQ) rule making regarding the National Environmental Policy Act (NEPA).
Sign Up For Email
Keep up with the League. Receive emails to your inbox!
Donate to support our work
to empower voters and defend democracy.