November is Native American Heritage Month — a time to honor and celebrate the traditions, contributions, and accomplishments of our Native communities, including acknowledging the Native land we live on. In this blog, we're highlighting Naelyn Pike.  
Naelyn Pike is a 23-year-old Chiricahua Apache. As a lifelong fighter, she continues to follow in her grandfather's — the Apache Stronghold's founder — footsteps in protecting Apache's holy and sacred sites and Indigenous rights. 
At the age of 13, Pike was one of the youngest people to ever testify before Congress when she spoke out against mining at Oak Flat, an Apache sacred site. Today, she continues to fight for environmental sustainability and Indigenous rights at the local, state, and national levels, battling corporations and political leaders through Indigenous spirituality. She firmly believes that the youth today give us hope for a better world for future generations. 
---
Interview with Activist Naelyn Pike
Tell us more about your background. How did you get involved in your activism? 
Every Indigenous person starts their fight when they take their first breath out of their mother's womb. Our fight begins at that moment because we were the people that were supposed to be exterminated. So when every Indigenous baby is born, it is a reminder that the extermination plan failed.
I became a spirit of the Mountain Runner at the age of two. This was a fight to protect our sacred mountain (Mount Graham) from telescopes being placed there by the University of Arizona and the Vatican.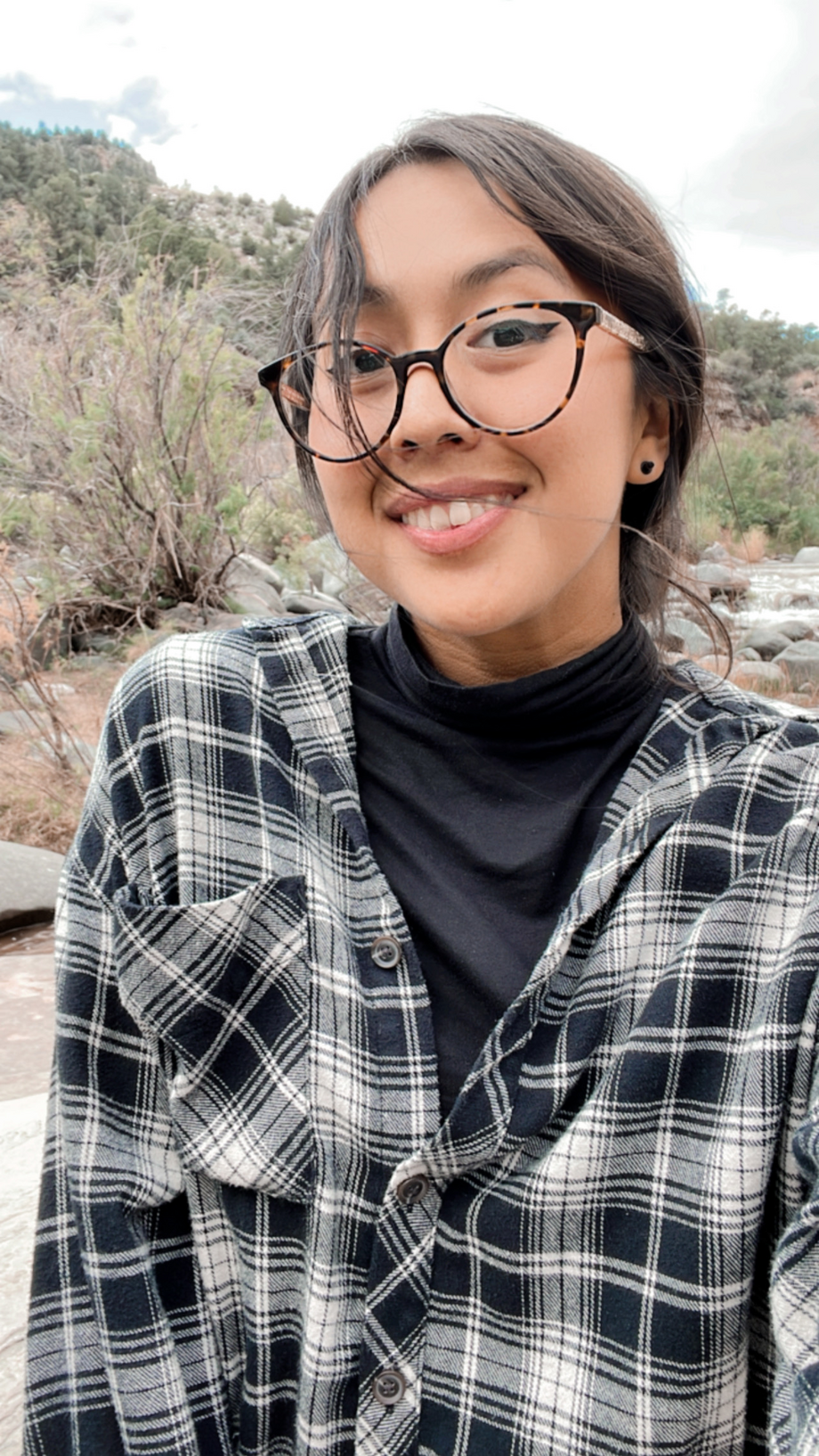 Once our nation learned about Resolution Copper and their plan to mine our holy site, Oak Flat, that became another battle my people now face. This proposed mine will be the largest in North America — creating a massive crater that will be there forever.
The fight for the earth and Apache existence is a generational fight passed down from my ancestors to me. After me, my children and their children will continue this fight for existence.  
When you think of your heritage, what comes to mind? 
When I think about my heritage, I think about my ancestors and the resiliency they carried for me to stand here today. Our heritage is much more than being federally recognized — it's much deeper. Being Indigenous to the land, we have a bond to the earth that outsiders do not see. Our tie to the earth is the lifeline to our culture, heritage, and spirituality. Everything about being Indigenous is intertwined with land.  
How did your heritage inform your activism?  
Everything taught to me by those before me is a weapon and tool in this fight against oppression. We saw this during the boarding school era and the assimilation strategies used on our people. We see it today in laws and policies when they try to stop our vote and stereotype our people as savages. We also see it more now than ever when corporations are destroying our holy places. This in itself has taken our religious freedom away.
Today, I see all federally recognized native people as prisoners of war. Meaning we don't have the same rights as citizens in this country.
How Native Women Shaped the Suffrage Movement  
From our long hair and Indigenous tongue to our ceremonies and traditional food, it has been a struggle to keep our culture alive in a world that didn't want us to exist. Today, we grasp onto it more than ever. The stories that were shared with me and the knowledge I carry is my activism.  
If you can give one piece of advice to someone of Native American heritage who wants to better our democracy, what would it be?  
We live in a nation where the system was created to oppress and destroy the poor and people of color. We live in a world where our water is running out and our natural resources are being depleted. I was once told by someone close, that when the earth is sick, the people become sick. More and more today, we see the destruction we are doing to the earth and, in the end, to ourselves. As native people, the first step is to acknowledge who we are and be in tune with our spirituality.  
If we lose who we are as Indigenous people, we no longer have a purpose to fight. 
---
How to Take Action
We encourage you to use this time to acknowledge the land history of Indigenous nations and raise awareness of the ongoing challenges Native people continue to face.  
The Latest from the League
The Native women of Haudenosaunee played a vital role in the women's suffrage movement. Their way of living — equal participation in their government and societal roles — heavily influenced the movement's early stages. 
Today the League of Women Voters of the United States CEO Virginia Kase Solomón issued the following statement in reaction to the US Census Bureau report undercounting 18.8 million and underrepresentation of Black, Latino, and Indigenous people in the 2020 Census.
Most of us know or have heard of the Latino trailblazers like Cesar Chavez, Dolores Huerta, and Sylva Rivera – but we sometimes forget to highlight the youth activists who are currently fighting for a better future. In this blog, we highlight one such leader, climate change activist and co-founder of Zero Hour, Jamie Sarai Margolin.
Sign Up For Email
Keep up with the League. Receive emails to your inbox!
Donate to support our work
to empower voters and defend democracy.