By Connie Sobon Sensor, PhD, RN, CTN-A, Chief UN Observer for LWVUS 
The United Nations (UN) Commission on the Status of Women (CSW) is the principal global intergovernmental body exclusively dedicated to the promotion of gender equality and the empowerment of women. The CSW is instrumental in promoting women's rights, documenting the reality of women's lives throughout the world, and shaping global standards on gender equality and the empowerment of women. 
Having the opportunity to attend the UN's 67th Session of the Commission on the Status of Women as a delegate from the League of Women Voters was a privilege. It was an incredible chance to address global issues around women's leadership and democracy. The agreed conclusions adopted by Member States provide a blueprint for all stakeholders, including governments, the private sector, civil society, and youth to promote the full and equal participation and leadership of women and girls in the design, transformation, and integration of digital technologies and innovation processes that fulfill the human rights and needs of women and girls.  
Overall Impressions & Takeaways 
What impressed me the most was the threats to democracy that digital and other forms of psychological violence can pose to elections and politics, impacting policy, the journalists who provide fact-checked news, women's rights activists, and more.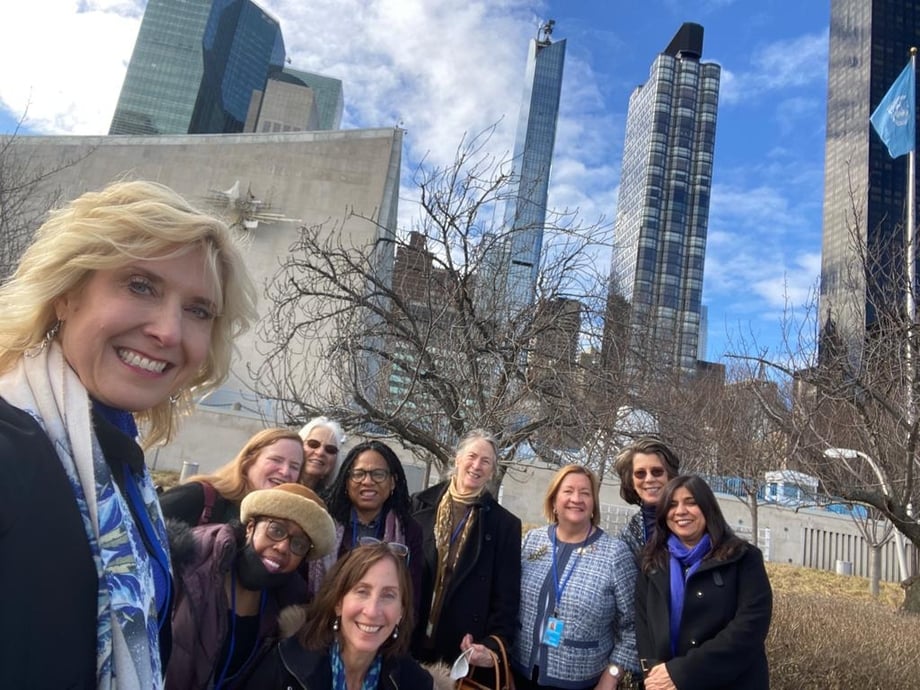 Gender-based violence has been a long-standing challenge, but psychological violence is more difficult to document. The consequences of gender-based psychological violence and mitigation strategies belong in a conversation that needs to continue.  
I was also struck by discussions about the under-representation of women in developing technology. I attended an especially eye-opening session worth reviewing: Women Leaders in Media: Making Innovative Technology Work for Women and Girls. One key takeaway was that while men are overrepresented in technology development, there is room for influence at the development level if university-level faculty in gender studies are paired with faculty that develop artificial intelligence. At this point, AI developers may interpret gender bias as an error in the tool rather than misogyny and therefore be more open to collaborative efforts to include feminist perspectives.  
I also appreciated the discussion about combating women's harassment. Specifically, Hollaback's "5 Ds" (delay, distract, direct, delegate, document) were cited as concrete strategies to use as a bystander to diffuse harassment.
Influence of CEDAW 
The Convention on the Elimination of All Forms of Discrimination Against Women (CEDAW) was a treaty adopted by the UN in 1979. The US is "the only established industrialized democracy" in the world that has failed to ratify CEDAW. 
Support our work to empower women!
There was some discussion of CEDAW at CSW67. I was particularly impressed with presentations from the Nordic countries, with an example of the current National Action Plan implementation in Denmark (mandated by UN Security Council Resolution 1325 Women, Peace, and Security). See the references below for more information on this issue.  
LWVUS UN Observer Participation 
Finally, I am immensely proud of our LWVUS UN Observer presentation "Technology: Friend or Foe of Free, Fair and Accessible Elections?"
This webinar emphasized the importance of free, fair, and accessible elections to democracy and human rights, a pillar of the United Nations charter since its beginning and our engagement in 1945. In a poll taken during the presentation, the ratio of friend vs. foe opinions changed from 70% friend and 30% foe before the presentation started to 90% friend and 10% foe when it finished.  
The LWVUS also co-sponsored a presentation about human trafficking with the Committee to Stop Trafficking in Persons.  
Taking it back to your community 
I attended many sessions, but this blog isn't best served by my summarizing each one separately. Rather, the most important information lies in how we connect the dots between all the sessions, determining our key takeaways and how we'll implement them in our communities.
Several delegates shared examples of local implementation based on what was learned from CSW. One delegate spoke to youth at her church based on human trafficking and one's vulnerability. Another delegate spoke to teens about cybersecurity issues and how to be safer and more aware in online environments.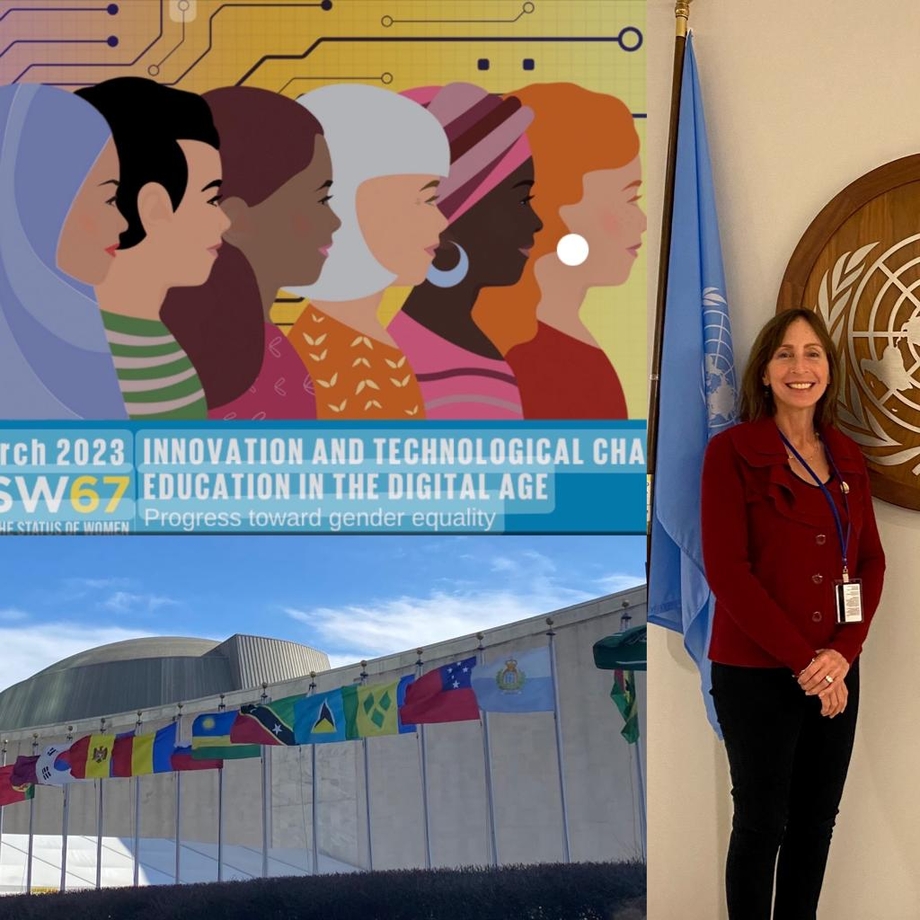 As we reflect on this year's CSW, we're also looking forwards toward CSW 68. At the next CSW, LWVUS UN Observers plan to raise awareness about the priority theme for 2024: accelerating the achievement of gender equality and the empowerment of all women and girls by addressing poverty and strengthening institutions and financing with a gendered perspective.  
Resources 
I encourage you to learn more about CSAW, CEDAW, and the other topics covered above. Here are a few resources I found helpful: 
To keep up with the LWVUS UN Observers, follow us on Facebook or email us at [email protected] to join our google group.  
The Latest from the League
League members recently attended the United Nation's 58th Commission on the Status of Women. Following World War II, the League of Women Voters helped lead the effort to establish the United Nations.
In November 2022, the League sent delegates in person and virtually to observe the COP27 Climate Change Conference in Sharm El-Sheikh, Egypt. Experts highlighted ways in which climate change disproportionately affects women and girls, who are insufficiently represented in climate change response decision-making. 
In 1945, at the UN Charter Conference, the League of Women Voters was invited by President Harry Truman to serve as a consultant to the U.S. delegation.
Sign Up For Email
Keep up with the League. Receive emails to your inbox!
Donate to support our work
to empower voters and defend democracy.