Democracy is not a game — but hey, we might as well have fun where we can!
Join us in tracking the anticipated buzzwords for 2023's State of the Union speech from President Biden. Download our bingo cards here (clicking will start a download) and play with your friends!
The prizes are up to you, but we recommend chocolate...because all democracy defenders deserve chocolate.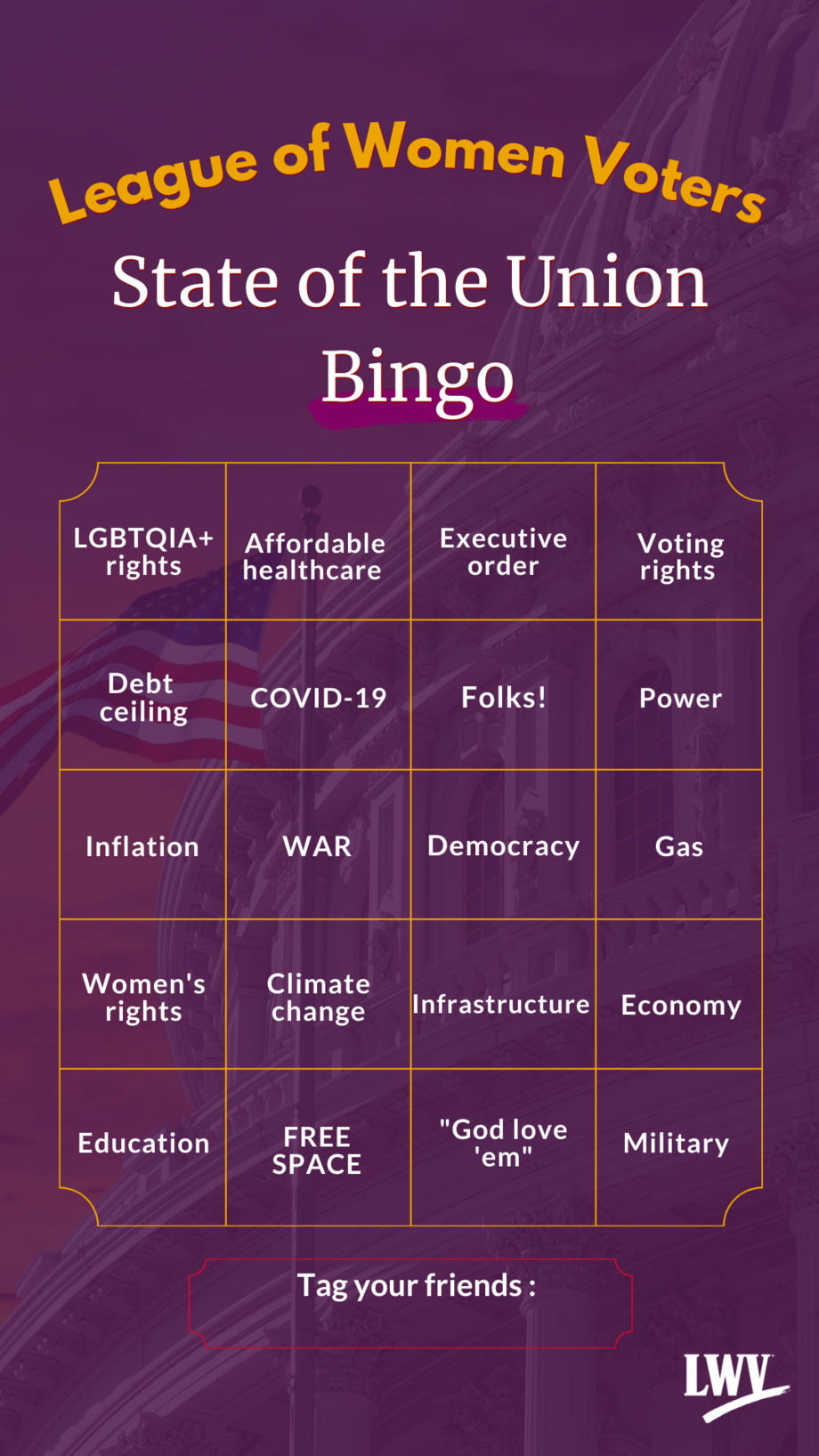 The Latest from the League
On Tuesday, January 12 at 9 pm Eastern, President Barack Obama will deliver his final State of the Union speech. Read on for our five tips for how to get the most out of the address.
Gather your friends and join us on Twitter or Instagram for our annual game of SOTU Bingo. Download a card and tag us when you have bingo. 
State of the Union Bingo Cards 
Sign Up For Email
Keep up with the League. Receive emails to your inbox!
Donate to support our work
to empower voters and defend democracy.