You may have heard that voting for local elected officials matters, but we want to simplify it. What does voting for mayor, city council, and school board mean? And why does voting local matter?
These offices have a major impact on your community and daily life. They affect how much you pay in property taxes, where housing and schools are built, and where your city sets its priorities. 
You can read our blog about voting for mayor here. Now, on to city council!
What Does a City Council Do?
If the mayor is like the CEO of the city, then the city council is like the board of directors. It serves as the law-making body for the city. 
No one council member can make a change to city law — any change has to be approved by a majority of the council members. If there are seven members on your city council, then it takes four "yes" votes to approve a change to city law. 
Any approved city law, or ordinance, is placed in your city's municipal code. This book of laws governs how your city is run and addresses issues important to its residents, like public safety and housing.
Get involved in your city! Join one of the 700+ state and local Leagues.
Each city council looks different in the scope of its powers, but these are a few responsibilities they might fulfill:
Making City Policy: A major job of the city council is creating and updating city laws as needs arise.
 
Approving the Budget: The city council reviews and approves the city's annual budget. The council ensures the city's finances are sound and also approves expenditures that might be outside of the planned budget.
 
Responding to Residents: City council members communicate policies and programs to residents as well as respond to residents' needs. It can take more time than you think to respond to all the calls and emails from community members!
 
Creating Regulations: City councils usually create regulations for city land use, business activity, and public health and safety. Many times, the city council will have committees, or sub-groups of council members, who thoroughly review these issues before bringing them to the full council.
 
Reviewing City Goals: Some city councils are also responsible for holding their city manager accountable to the city's vision, goals, and priorities.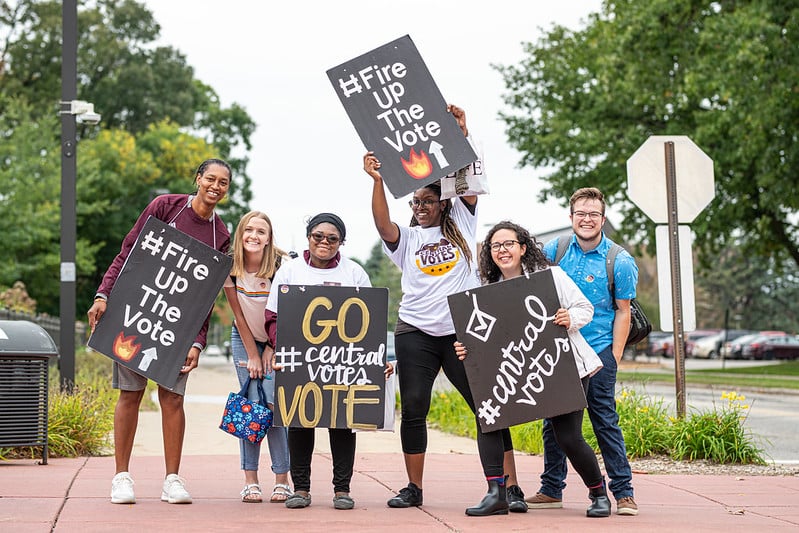 Voting For City Council Members
So, why should you vote for your city council members? 
City councils can promote pro-voter initiatives. The city council can direct staff or a task force to look at election-related issues. In my city of Fargo, North Dakota, the city commission created an election task force that recommended the city adopt the approval voting method and add two more city commissioners.
 
City councils set the budget, which reflects the priorities for the city. Cities can use the budget to prioritize equitable programs voters in their community care about.
 
City council committees dive deep into important issues. The City of Fargo created a Sustainability and Resiliency Committee to recommend actions and policies related to climate resiliency, renewable energy, and energy efficiency. The support of city council members on these policies are crucial to moving them forward.
City council members, as the lawmakers of your city, make decisions that directly impact your day-to-day life, so a vote for them is powerful for your community.
City elections across the United States happen year-round, and it can be hard to know when one is coming up. We have just the tool for you! Our voter information tool VOTE411.org is updated with upcoming election dates as we see them posted.
Not only that, we also have local League groups across the country publishing their voter guides on VOTE411. Simply enter your address to check if a voter guide is published in your area. This is a great way to see if your city council members are up for election. 
We hope you will take the time to research and vote for your city council members. Voting for city council members can build democracy, equity, and resiliency in your community.
The Latest from the League
Mayors have the power to shape the vision of the city. They are the public face of the city and that role has influence. Get all the info you need to cast your vote for this significant role.
Learn where your candidates stand on the issues that matter most with your candidate guide from VOTE411.
The Electoral College has been a part of our democratic process since the start, but what does it really do and what can we expect this year? Here is what you should know.
Sign Up For Email
Keep up with the League. Receive emails to your inbox!
Donate to support our work
to empower voters and defend democracy.