You may have heard that voting for local elected officials matters, but why is that? What does it mean to vote for positions in your community? 
You can read our blogs about voting for mayor, voting for city council, and voting for school board. Now, on to voting for the park board! 
Why Are Parks Important? 
Picture your favorite park. Maybe it has hiking or biking trails, trees for hammocks, or a playground for your family. It could be the centerpiece of your neighborhood or a small green space on the city's edge. 
Parks provide a place to stay active, gather with loved ones, and spend time in nature, improving our quality of life. Those serving on your local park board are vital to preserving the parkland and ensuring that parks continue to meet your needs.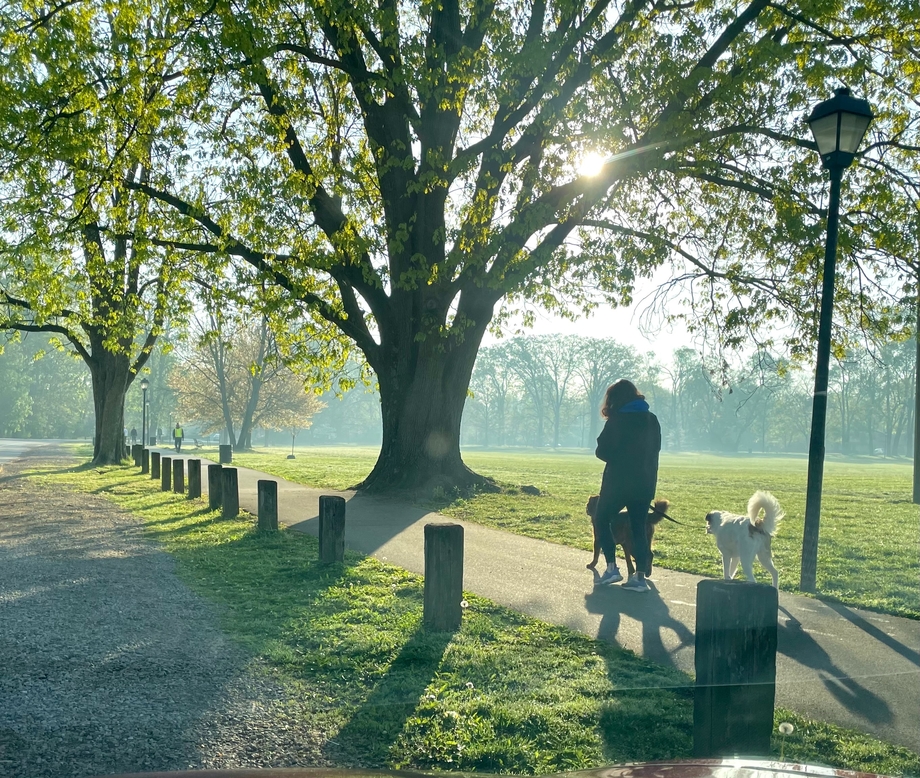 What Does a Park Board Do? 
Park boards are usually appointed by a city council or elected by voters to oversee parkland management and ensure that the city's parks, recreational programs, and facilities meet the community's needs. 
My city of Fargo, ND, has 126,000 residents, 2,800 acres of parkland, and a $30 million budget to run our park district. With recreation centers, swimming pools, picnic pavilions, and more, it's a substantial endeavor for our park board to understand and review these facilities and services.  
Each park board has different responsibilities, but these are most common: 
Establishing the Strategic Goals for the Park District: Community needs are always changing, so the park board updates the strategic direction for the park district to meet those needs, such as adding more bike trails, building an accessible playground, or offering a new program, like an adult dodgeball league.
Setting Policy: Park districts have a host of policy needs, and park boards rely on the director's and staff's recommendations to help them set policy.
Hiring and Evaluating the Park Director: The park board oversees the director, who manages the district and the day-to-day operations.
Adopting the Annual Budget: The park board reviews, approves, and evaluates the annual budget as the year progresses.
Preserving and Protecting Open Spaces: The park board oversees the management of the district's land and water through projects like restoring wetlands and establishing native plants.
Responding to Community Members: Park board members work to create a positive relationship between the department and citizens by listening, collaborating, and problem-solving. 
Learn what's happening in your parks and more by joining your local League.
Voting for Park Board Members 
With so much parkland to oversee, park board members make critical decisions for the community. Here are more reasons why voting for them is important: 
Parkland is an essential place for conservation. My city's park district collaborates with our local Audubon to restore native landscapes on parkland, which is fantastic for stormwater retention, biodiversity, and our pollinators.
Parks are vital for healthy communities. Parks increase property values, attract new businesses, and create safer neighborhoods.
Parks provide a space for innovation. Park departments have added community gardens, urban orchards, natural playgrounds, art installations, story walks, and diverse events to create welcoming community spaces. 
Park board elections across the United States happen year-round, and it can be hard to know when one is coming up. We have just the tool for you! Our voter information tool, VOTE411.org, is updated with upcoming election dates as we see them posted. 
We have local League volunteers across the country publishing their candidate guides on VOTE411. Enter your address to check if a guide is published in your area. This is a great way to see if your district's school board members are up for election.  
Parks are integral spaces for community connection, and we hope you take some time to research who is running to oversee your parks. 
The Latest from the League
Mayors have the power to shape the vision of the city. They are the public face of the city and that role has influence. Get all the info you need to cast your vote for this significant role.
If the mayor is like the CEO of the city, then the city council is like the board of directors. It serves as the law-making body for the city. 
City council members, as the lawmakers of your city, make decisions that directly impact your day-to-day life, so a vote for them is powerful for your community.
School board members have the important job of overseeing the education of future community members, and that's powerful. The school board sets the policies and goals for the district, while the superintendent implements those policies and works toward the goals.
Sign Up For Email
Keep up with the League. Receive emails to your inbox!
Donate to support our work
to empower voters and defend democracy.