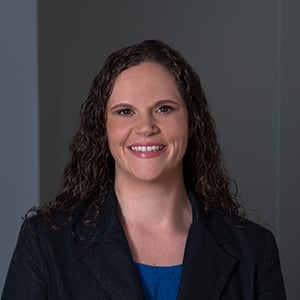 Policy & Legislative Affairs Senior Manager
Jessica Jones Capparell is the Policy & Legislative Affairs Senior Manager at the League of Women Voters of the United States. In this position, Jessica works to deliver the League's message around federal advocacy priorities through lobbying and the development of advocacy strategies. Jessica manages the day to day operations of the League's volunteer Lobby Corps, a group of League members from Maryland, Virginia, and the District of Columbia who work to deliver the League's message to Capitol Hill on behalf of state and local Leagues across the country. She is an expert on League policy positions and works to implement grassroots strategies in coordination with League members and organizational partners around the country. 
Prior to joining the League, Jessica worked on political campaigns throughout the United States focusing mostly on grassroots engagement but also running statewide operations with communications, field, and an online focus. Jessica has a B.A. from Culver-Stockton College.
When not working to advance the League's impact and priorities Jessica can be found cooking, attending baseball games, or training for her next marathon. She resides in Washington, DC, with her husband Rich, and their dog, Lilly.